In the world of credit card processing, experienced merchants will tell you some of the frustrations that come with dealing with some processing companies. This is especially true if you run a business that operates in a "high risk" vertical like firearm sales – And sometimes, just being falsely categorized as such. One business in California recently experienced this first hand, and they are only one example of thousands that get their account closed without warning.
Historical Columbia Merchant Abruptly Dropped
Columbia Booksellers and Variety Store, a small business selling books and novelty nic-nacs, awoke early one January day to an email from Square, their credit card processor. Apparently, Square had decided to close their processing account without warning. There had been no previous issues or warnings on their account and the verbiage in the email was vague, giving zero indication as to the specific reason for the closure.
What's more interesting, is they are contracted directly with Columbia Historic State Park as a concessionaire. You would think that this type of partnership may protect or atleast add some legitimacy to their business practices and products being sold. Apparently not.
The business owners believe that they were closed for the sale of non-firing replica firearms. violating Section 3.10 of Square's terms and conditions regarding prohibited items. This section strictly prohibits the sale of firearms, ammo, parts or weapons.
Square's policy is as follows;
3) You may not, nor may you permit any third party, directly or indirectly, to:
10) use the Services for the sale of firearms, firearm parts, ammunition, weapons or other devices designed to cause physical harm;

The shop owners explained that these were not real guns, "These firearms tell the story of Columbia. They tell the story of California history, and U.S. history as well. None of these can be modified to fire a live round. They really are just expensive toys."
However, they were unable to get any response from Square to further explain the situation and voice their side of the story. The store owners estimate they have lost over 4,000 dollars in sales since their account closure, leaving them to rush to find a better processing solution.
There was no communication, no warnings, absolutely nothing from Square's end. This should sincerely scare merchants; that a company as large as Square, providing such vital services as payment processing, can just delete your account and slam the door. Interruptions to these services can leave a small business completely dead in the water.
Alternative Merchant Service Solutions
While opting for a two click signing up solution may seem like a "no brainer" in the short run, it can often, as Columbia Booksellers experienced first hand, result in more damaging outcomes in the long run. Working with a versatile payment processor with direct connections to multiple banks gives you access to more variety of supported industries, lower rates, 24/7 US based support and a dedicated account representative to guarantee your 100% satisfaction with the services.
Low & High Risk Industries Supported
Working with a more traditional payment processor, you gain access to many additional features than a generic, big-box online solution. One of these benefits is approval of "high-risk" businesses in a wide array of industries that would normally be denied by these one-size-fits-all processors. Whether you're just selling books and replicas or you are, in fact, selling firearms and live ammunition, we have a banking connection that wants your business.
For Columbia Booksellers, there was a lack of communication, they were well within policies and they should not have been shut down. But it does raise the point of; why risk stepping on the toes, even if unjustifiably, of a company that is so limited with it's policies?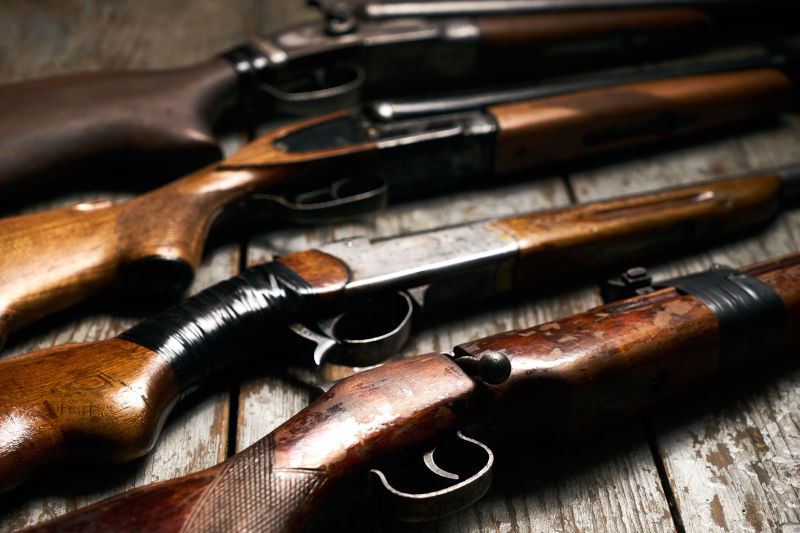 At Leap Payments, we work with over 15 different domestic banks that are willing to support small businesses in a plethora of industries that other processors immediately turn away. In the case where issues do arise with their account, rather than cutting merchants off and leaving them in the dark with no response, we actually fight on the side of our merchants to keep them open and processing.
Lowest Industry Rates Available
Another benefit of working with a payment processor like us is gaining access to our unique banking partnerships that allow us to offer lower rates than you see with Square and similar companies. You're also able to utilize customizable solutions like Cash Discounts, Gift Cards, Instant Funding and more.
Your business is unique and it should be treated as such. Don't fall for the trap of; quick and easy = good. From the very first point of contact, you will be in touch with one of our account representatives that will go over your business and it's processing needs. From here, your dedicated account representative will curate a custom solution you fit your specific needs, provide pricing information and get you approved in as little as 24 hours.
Top Rated Customer Service When You Need It
You would think that a billion dollar company like Square would have the resources and manpower to handle customer service in an effective, passionate way. However, as we have seen time and time again, this is not the case. Often when dealing with these mega-corporations, in their eyes, you actually become less important in the grand scheme of things.
At Leap Payments, we cater to all of our merchants, small and large. We have prided ourselves, since day one, in providing unparalleled customer service and by earning our merchant's business every single day. When you need assistance with a card reader, issuing refunds or need to increase your processing limits, we are just a phone call or email away. 24 hours a day, 7 days a week, 365 days a year, including holidays, Leap Payments is here to keep your business up and running!
Make The Switch To Leap Payments Today
Thousands of merchants have already decided that their business is too important to be left in the hands of a generic, automated payment solution. If you're looking for a payment processing company that treats your business as a valued partnership rather than just another number in their algorithm with little to no human oversight, just give us a call or fill out the form below.
Sources:
California State Park Shop Believes Square Deactivated Account Over Replica Firearms: https://www.kcra.com/article/35475165
Columbia Booksellers & Variety Store: https://www.columbiavarietystore.com/shop