If someone was asked years ago about the first thing that comes to their mind when they hear the word "cannabis" or "marijuana," they would immediately think of its negative image as an illegal substance.
The case is very different during the present time. Due to the numerous studies that have been conducted, cannabis is becoming more well-known for the many benefits that it can offer the public.
Legal Status of CBD Products in The US
More states and countries have also taken notice of its many benefits and have considered legalizing the use of marijuana in their area. As of April 2021, there are 48 states in the United States of America and 47 countries that have legalized the use of cannabis products.
As a result of this, the cannabis business continues to grow exponentially throughout the years. You can see proof of this growth when you research it on the internet. When you search for CBD for sale online, you will find a variety of products (such as oils and edibles, to name a few) catering to different needs ranging from skincare to pain relief.
Statistics have also projected that the cannabis business will reach $90.4 billion by 2026 with an estimated growth rate of 28% because of its estimated annual value of $20.5 billion during the previous year.
The cannabis business' promising future continues to entice entrepreneurs in investing in cannabis businesses or putting up their own. Like any other business, however, putting up your very own cannabis business also has its challenges.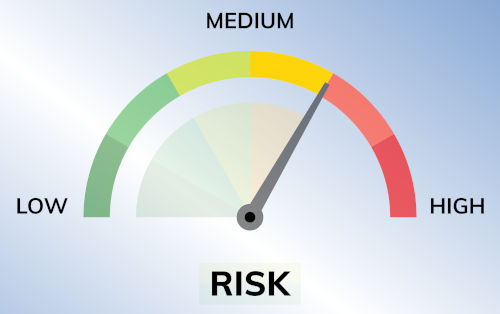 Challenges CBD Companies Face
One of the major challenges that cannabis business, or CBD business, owners face is that CBD businesses are considered high-risk merchants. A business is considered high-risk when it is susceptible to fraud, has strict legal regulations, or has a high rate of chargebacks. Some of the businesses that fall under this category are online casinos, firearms businesses, and dating sites.
Even though CBD products are more positively accepted and some more states and countries have legalized their use, there is still unease and fear that it might still be susceptible to abuse. This is the reason they have implemented strict legal regulations to ensure the safe use of marijuana. Aside from that, these legal regulations also vary per state and country, so transactions have to be closely monitored to ensure legality.
Being categorized as a high-risk merchant has made it more difficult for CBD business owners to acquire funding. Additionally, major payment processing firms (Mastercard, Visa, American Express, PayPal, Square, Stripe, and Shopify) refuse to process payments for CBD businesses, limiting business owners because they cannot process credit card payments.
Solution to Credit Card Processing Limitations
Fortunately, there is a solution to this major dilemma: high-risk merchant services. High-risk merchant services, as stated in the term, are payment-processing firms that specialize in high-risk businesses, and they ensure that high-risk merchants, like CBD business owners, can function normally like low-risk businesses.
Availing of a high-risk merchant service is very beneficial for one's CBD business. Since they specialize in high-risk businesses, they provide high-risk businesses with a safe gateway where they can offer cashless payments to their customers, giving business owners more opportunities to expand their business online and allowing them to reach more customers both locally and internationally. High-risk merchant services also protect their clients from too many chargebacks and fraudulent activity, which is a problem that high-risk businesses usually face.

Applying for a high-risk merchant service for your business is an easy and efficient process. High-risk merchant services made applications accessible online, and they can also be processed within 24 hours.
As there are many high-risk merchant services available for CBD businesses, the business owner has the responsibility to thoroughly do their research on which high-risk merchant service is best for their business. Here are a few factors that can help you decide when researching for the best high-risk merchant service for your CBD business:
Experience and Reputation.
One of the important things to consider when deciding on a service provider is that they should have both prior knowledge and experience in handling high-risk businesses. Aside from that, a good indicator of an effective high-risk merchant service is that they are well-known and reputable companies recommend for their services.
Customer service.
Since the nature of CBD businesses requires close supervision of the legal regulations while processing cashless transactions, the service that they avail must provide businesses that are always available when they need help with their inquiries. You must consider if the high-risk merchant service has customer service available on a 24/7 basis to assist you.
Security.
As mentioned earlier, CBD businesses have to always be up to date with legal regulations regarding product sales. That is why high-risk merchant services must be updated and are very strict about following legal regulations to make sure that their clients are safe while they run their businesses. Another important thing to consider is if they provide effective anti-fraud tools that ensure protection against fraudulent activities.
Transparency of Fees.
You must remember that since this service specializes in high-risk merchants, it will cost more than normal payment processors. However, there shouldn't be any hidden additional fees when you avail of their services, and there should be full disclosure and breakdown of all the fees you need to pay for. Additionally, the terms and conditions of said services should also be clear and elaborately discussed in the contract.
Choosing The Best CBD Payment Processor
The preferred CBD processing company in the industry is Leap Payments. Leap Payments has gained the trust of over 1,000 top CBD businesses and provides a lot of services that are essential to your CBD business. One of its important services is having 24/7 US-based customer support catering to your inquiries, even during holidays.
Leap Payments also provides same-day funding services, and it also serves as an online gateway to all major e-commerce platforms. To learn more about Leap Payments and the other services they can provide to your business, you can check them out here.
Even if setting up a CBD business might require more elbow grease, the rewards are definitely worth the hard work. Just persevere and do everything essential to the growth and development of your business, and you will reap the rewards of your hard work.