Check out few of the companies that trust & use Leap Payments
What Our Clients Say…
Below are just a few testimonials from our clients.  This is absolutely representative of what you will experience with Leap Payments.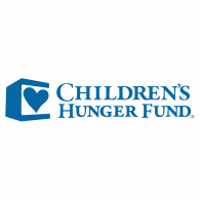 Children's Hunger Fund
I could not be any happier with Leap Payments. I had many questions with different vendors, and Leap Payments stood out as the one who quickly answered my questions and gave me honest answers. The transition went smoothly and they are saving us money every month. I highly recommend this company if you want great customer service and low fees.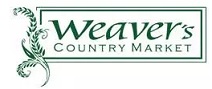 Weavers Country Market
Leap Payments has been everything that our previous provider wasn't. Keep up the good work. Obviously real live customer service is at the core of your success. Direct access to a dedicated account agent is great!
Neural Information Processing Systems
I've been working with Leap Payments for the past few weeks on setting up an account. They've quickly answered my many questions and were flexible with helping me find the right gateway and setting up our account in such a way that is best for our particular business. My sales rep and any one I call at Leap are great and I highly recommend this company. In case anything changes I'll update this review, though I do not expect to.
Update (a few months later): We've been using our merchant account through Leap Payments and our payment gateway is Braintree and I highly recommend both. We've had no problems with either. The fees are about as low as we can get, and the integration is great.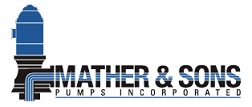 Mather & Sons Pumps
Leap Payments is honest and was very helpful answering my questions and getting me set up in a timely manner. A refreshing to find, a true quality company.
Whitlow Chiropractic, Arlington, Virginia
So, wanting to see if I could find a better deal for our merchant service account, I Googled and came upon Leap Payments based in Los Angeles. You can speak to anyone in their office because they're all personable and competent. I felt as though I had made a new friend. My rep was able to answer my repeated and varied questions with good grace and although we are a continent apart their hours of operation matched my East coast office. Leap Payments offers highly professional service with the best deal for a business, even a small one like ours. They provided the equipment we upgraded to at cost and offer 24 hour customer support. Sign up for an account online and see all the marketing tools available!! I cannot recommend Leap Payments highly enough and my only regret is NOT having ANY issues at all which would necessitate me calling them.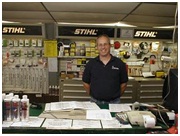 Mueller Implement, Inc.
During a conversation discussing credit card processing fees with my brother-in-law, who has a small Sporting Goods store, he raved about Leap Payments. He was impressed with Leap Payments because they took the time to make sure that he understood his statements answered any questions he had.
At the same time, our former processor charged us an annual fee (which was not in the original quote) and a fee for failure to complete PCI compliance even though I did everything that they asked. Needless to say I was not happy and the other processor's customer service was unwillingly to work with us. So I picked up the phone and dialed Leap. What a difference to talk to someone who seemed to be generally concerned and had our best interests in mind.
As a final insult our former provider had password protected on our terminals and were unwillingly to unlock them so we could switch providers. Leap Payments stepped in and swapped out our terminals so we could get up and going.
We are very happy to have next day funding (which was promised by our former provider but never happened). And now if I ever have a question or concern, Leap Payments is there to help.
Would I recommend Leap Payments? The answer is YES!
Thank you for providing the personal touch.
Spanish Valley Vineyards
As the owner of Spanish Valley Vineyards, a small family owned and operated farm winery, I'm used to being treated as unimportant by the big businesses that I deal with, but my Leap Payments Rep has proven that being a small customer doesn't mean I'm insignificant. He's a man of his word and is willing to go the distance to make things right, always there when I need him. Thanks Leap Payments!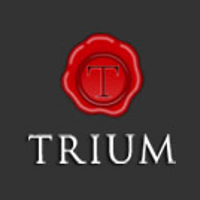 Trium Wines
We are on our third credit card processor and Leap is like a breath of fresh air! I recently received an email that said we were non PCI compliant and gave my Leap rep a call to see what was amiss. I got a voice mail box and thought here we go again, but since I was traveling I decided to call back rather than leave a message. My rep called me back "since he noticed that I had called"! Half an hour later he sent me an email that he had taken care of the problem and that I would get a refund for the non-compliance fee. This kind of service makes me confident that we made the right choice when we switched to Leap!
Gary's Auto Repair
Leap Payments have been our credit card processing company for just over a year now, and we appreciate the one on one relationship we have with our account representative. Mostly there is no need to have discussion with him, but he's always available and willing to work with us. And there's none of that press one, then hold, and put your account # in, then press 4, or listen to our menu changes...there's a live person to talk to, and I like that!
In addition, I save big money! Thanks!
Native Vines Winery
Credit Card sales amount to about 60% of my business, so my card processor is very important to me. I was on my third provider when Leap Payments was referred to me by another small business owner, who had nothing but good things to say about the service, prices and ease of use. The other companies I have used in the past have had numerous hidden costs and I could never completely figure out what they were charging me.
My statement with Leap Payments is so easy to read and understand and the service is impeccable. Someone actually answers the phone when you call and my rep has gone above and beyond to make the transition flawless. Finally, a company that's more concerned with me as a customer than exploiting my need for their service. I have referred them to all my friends and customers who do business taking credit cards. I am so pleased and have added other features to expand our credit card business. Thank you Leap Payments!!!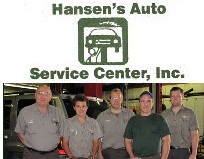 Hansen's Auto Service Center
Credit card processing is so important in our business and Leap Payments has far exceeded our expectations. The first person I spoke carefully and patiently gave me all the information in detail regarding the company and answered all of my questions. My rep explained that he and all the employees at Leap handle their customers personally and he even gave me his cell# to call if I ever needed help.
Unbelievable! I was so impressed. (We could hardly get a hold of our current processor much less have someone give me their cell #).
Plus Leap is saving us money, which in today's economy is crucial. Before we couldn't take all credit cards because some were just too expensive. Now we can take all cards and our customers love that!
We have needed help more than a few times with our terminal and always, always someone is available to walk us through, step by step. Whenever we call, everyone is very personable. Their customer service is incredible!
So, for astounding customer service, great savings, next day funding (which we did not have before) and for just being there every step of the way for us, we can't say enough good things about Leap Payments and we are very happy to have found them!!

Vintner's Global Resource
We are so happy that we found Leap Payments. Our previous provider had a "Big Box" attitude, no service, and champagne pricing. We made the switch to Leap Payments and we not only reduced our costs by 50% we gained 24 hour concierge service! A truly satisfied customer!
Wimberley Valley Winery
The team at Leap Payments have made opening our second tasting room location a breeze. They went above and beyond to assist us every step of the way and made sure we understood every part of the process. We have been so pleased with their service that we are currently moving all of our accounts to Leap Payments.

Rapid Response Solutions
Credit card processing is a key component to a successful online business presence. When we set out to select a payment processor the amount of information, variation of rates, and different types of plans was quite overwhelming. I was referred to Leap Payments by a friend and we have been extremely pleased working with them.
As we prepared to launch our first online venture, we had many questions. Leap's staff was very accessible and has always provided us with detailed responses to all of our questions. Their billing process makes it easier to understand our deposits and rates. Leap Payments offers us the best rates and excellent support. Now I recommend Leap to my friends and associates.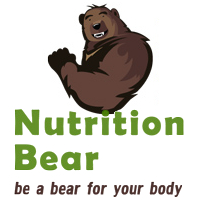 Nutrition Bear
In the 12 years that I have been doing business, Leap Payments has been the best partner in payment processing I've ever had. When even your deposit bank looks at the Leap Payments rates and says "that's one hell of a deal", then they refer customers to Leap themselves, you know you made a good choice.
Leap Payment's system was easy to transition to, simple to understand, and everything you need is there for you. If you get lost, support is fanatically there to assist. Thanks to the savings realized through Leap Payments, we have been able to reduce our overhead, and pass these savings to our customers, giving us an advantage in the marketplace.
Gadino Cellars
As we opened our business in 2004 I discovered it's the wild west of days gone by in the world of credit card service providers. On my checklist was credit card processing. Just to check that box, we decided on a provider based on recommendations from other local businesses. This was my first experience with a retail arm of a business and we were just happy to be processing credit cards.
During the following years I fielded numerous phone calls from other providers trying to capture our business with low rates. Trying to compare rates between companies was impossible as they put/hid different charges in a variety of line items to show off their low rates. Discussing these with my current provider did little to reveal anything except that I became increasingly wary of their credibility. A patron of our winery told me about Leap Payments. I dialed the number to engage yet another sales person. To my surprise I did not find a sales person of questionable motives, rather I found the person on the line to be a business partner, much like my bank, rather than someone trying to cut a quick sale and run.
In the morass of fast talking quick sale credit card service providers, Leap Payments stands tall as a provider/business partner of the utmost integrity. They single handedly saved me money while seamlessly cutting us over and have provided fantastic service and value added options from Day 1.
Cottonwood Canyon Vineyard and Winery
I was constantly getting calls from other companies to "lower our fees" but at the time we were locked into the company we were currently with for a specific time period. Then my husband heard about Leap Payments and one of their testimonials was Ken Brown. I gave Ken a call and with his great endorsement, made the switch and we have been more than happy. The customer service is more than anyone could ask for. Our fees have definitely been reduced, and any questions we may have are answered immediately. If you are considering a switch, I highly recommend Leap Payments.

Iron Circle Martial Arts
We are very pleased with the customer service we receive from Leap Payments. They are so much easier to deal with than our previous provider. Very rarely do we have any problems, but when we do they respond immediately in a very friendly manner. On top of the great customer service, we also pay lower rates with Leap Payments. I would highly recommend them for any business.
Robert Anderson, Esq
I had no idea how badly my bank was ripping me off on credit card charges and terminal fees until I switched over to Leap Payments. My fees dropped 40%-50%. I would definitely recommend using Leap Payments for your business.
Jere's Antiques
My name is Jere Myers, owner of Jere's Antiques in Savannah, Ga. I have been in business for 35 years. I have accepted credit cards and used various processors since having started my business in 1976.
I have never felt comfortable with and always questioned the different processors that I have used. I have been lied to by processors regarding their fees and services. I discussed my processing problems and concerns with Leap Payments. After many conversations I felt a comfort level and made the decision to switch. I have been very pleased in every aspect of our business together. It is a pleasure to have someone do what they claim they will do. I would recommend Leap Payments to anyone. Thanking You Kindly.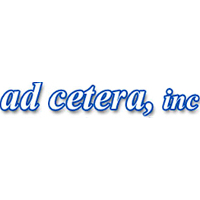 Adcetera - Imprinted Promotional Products
I have used another credit card processing service for many years and the customer service was always poor with surprises in every statement. A little over a year ago a colleague referred me to Leap Payments and I couldn't be happier! Customer service is always top notch, always a live person to talk to without an endless wait on hold. Rates are extremely competitive. Statements are always accurate and have had no issues at all. They make me feel like their biggest client even though I'm not. I would recommend Leap Payments to any business looking for a hassle free experience in accepting credit cards.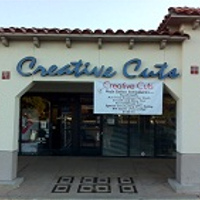 Creative Cuts
I have been with Leap Payments for over 6 months, I save hundreds per month and enjoy a single statement that's easy to read. More importantly I have never experienced such attention to detail and personal service which they promoted from day one, they definitely followed through. They really care about me and my business, and it continues to show through their willingness to always be available whenever I call or email. In addition, I know I can always reach my account manager on his cell phone, wow!! Thank you Leap Payments, I will continue to refer business because I know they genuinely care about their clients.
Wine Country Farm B&B and Cellars, Armonéa Wines
I have been with Leap Payments less than a year but am totally satisfied with the savings and the service. I was quite reluctant to change but it was the right move. They're available or return my calls immediately if I have questions. As a country wine inn and winery, in these tough times, I need to save in every way possible.

The Martin Center
I especially like two things about Leap Payments. The price which was important to me and equally as important the service. I have been very pleased with the response and helpfulness from Leap Payments. The transition to move our account was easy, simple, and quick!
Buckwheat Organic Market - Estes Park, CO
I opened my new store this past summer. I am a sole proprietor and did all of the startup tasks myself. On the long list of things that needed to be done, from credit applications to health department permits, from sourcing products to finding equipment, the most frustrating and stressful job I had was wading through all of the offers, teasers and come-ons I received from researching who I would choose to process my credit card transactions.
I worked for weeks, online, on the phone, and via email, to get to the bottom of the mountain of information I received from approximately 15 processing companies in the beginning of my search. Then I found Leap Payments, and that extremely arduous task took a turn for the better!
From my first contact with Leap Payments, I sensed that I was dealing with a different kind of processing company. I truly felt that my needs were being addressed, and that I was not just another faceless potential account. I quickly narrowed my search down to four potential processors, and I continued to communicate with Leap Payments every couple of days, as I went forward with all the other work that needed to be done.
Over the next 2-3 weeks, I dropped my list down to two companies. During that time, Leap Payments continued to provide timely, accurate and simple answers to all of my questions and concerns. Then it hit me that I was already getting the kind of service from Leap Payments that I hoped I would eventually get from my processor – and I was not yet even a Leap Payments customer. My account manager invested whatever time and energy it took, to help me in any way he could. He simply laid everything on the table, and left me to decide for myself; no pressure was ever employed, as I had experienced with most of the other companies – something I really grew to resent from the others. Leap Payments treated me honestly, courteously, respectfully, and with patience, and the deal was sealed.
Since that time, I have had a few minor hardware issues that required assistance. Leap Payments has come through in every instance with the same stellar service and dedication to quality customer service that I have experienced since the beginning. Leap Payments has a good thing going, and I can only hope that other merchants take advantage of what they have to offer. I have recommended them to everyone I know that needs their services, and five of those businesses have also signed up with Leap Payments. Once they saw the difference between their current processor and Leap Payments, it was a no-brainer decision for them. Take advantage of their no-cost, no-obligation comparison to your current processor (or to the others you are considering, if you are new, as I was), and I am certain you will be pleased with what you find!
Bumper 2 Bumper Tint & Detail
I have been using Leap Payments for the past year and they have saved me hundreds per month—there are no hidden fees and the money is deposited promptly. They have amazing customer service, just the other day I called my account manager and he answered right away, I know I can always reach him, even on his cell phone. I highly recommend Leap Payments and my experience with them has been exceptional.
Eric Vasey DDS PC
When our credit card processing fees were out of control, I was given the opportunity to switch our business to several different companies. Leap Payments stood head & shoulders above the other possibilities. Their fees have saved us approximately four thousand dollars a year. More impressive than the savings is their customer service.
I rate the service provided by Leap Payments as SUPERB! I have & will continue to recommend them to all our colleagues. Thank you Leap Payments!
Pleasant Hill Cellars
When we first decided to change merchants service provider, we were fed up with the service we had received from our former processor over the last 9 years. We were used to: No communications, no phone number to call, maybe once or twice a year receiving a printed form that nobody could understand. Money was taken out of our account several times a month with no accounting and as it turned out at rates that were way too high.
Finding Leap Payments therefore has been a great change for us. We now have lower payments, monthly accounting, on-time draw from our account on a specific date, but more than anything are fantastic people who are always available and willing to help us exactly when we need it. We're very happy we made the change!
M Louis & Company
I have had the experience of changing several times to different bank credit card companies and have found Leap Payments to have great customer service anytime you need it. We are a small business and our need to keep cost under control is great. Leap Payments has taken the time to explain, in detail, the statement and codes for a full understanding of our rates. I feel we have a winner this time and they are keeping our cost down. Developing a relationship and saving more.
Salon Xia
A customer referred me to Leap Payments and they've really come through for me.  Now I get next day funding, so my money is in my account much faster.  My salon's busiest day is Saturday and the money is in my account on Monday.  I've already referred friends to Leap and they too are blown away by the service. I appreciate our business relationship.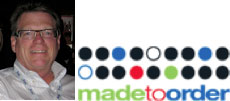 MadeToOrder
I've been with my banker for 35 years and then I met with Leap Payments and they were able to save me over $1,000 per month on our credit card processing.  I didn't believe it was possible at first but they've really come through for us.  I've already told my trade association about the benefits of working with Leap and they've referred clients to Leap Payments as well.  The savings are real, and the support is simply the best.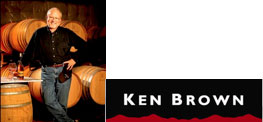 Ken Brown Wines
Their customer service is not only personal, but one of the best I have encountered.  Since I wear many hats, it is a relief not to have to spend too much time with this aspect of the business.  Working with Leap Payments has been refreshing.  The transition was smooth and simple.
Agoura Feed
Leap Payments is GREAT!  I'm saving a ton of money, the statements are much easier to read, and there are no surprises.  We can easily balance our books each month because the fees only come out at the end of the month, so our daily batches match our daily bank deposits and my bookkeeper spends less time balancing the books.
Foster, Griffith, Allen, Inc.
Leap Payments is our "go to" credit card and electronic check processor.  Not only does our office save money every month using Leap Payments, but they're always available to help our clients.  Our account was switched over amazingly fast and we were up and running in no time.  Their personal service and attention to detail was what we were missing with our former processor.
Price Cutter Market and Liquor Store
I highly recommend Leap Payments.  We have next day funding so we get paid faster.  They also set us up with QuickPay so customers don't have to sign the receipt for transactions under $25.  My clerks love this feature and my customers get through the line faster.  Set-up was simple and Leap really cares about my business.

Nutriprima
Leap Payments painted a clear picture and had the patience to educate me to where I now understand exactly how it works.  Many thanks!  We have multiple places where we accept credit cards; on our website, in our back office, and at special events.  Now we can accept cards wherever we are and know that if we ever have a question, they are always available to help.  We'd pay extra for this service, but with Leap we actually pay less.
Back Room Wines
Someone stops by my store almost every week telling me that they can save me money on my credit card processing.  I always tell them no thanks, until the big bank that I was using increased my rates.  I decided to give Leap Payments a chance at my account and I'm glad that I did.  They were able to switch my account over amazingly fast and I don't have to worry about surprise rate increases anymore.
Ecological Society of America
Switching to Leap payments was extremely easy. The customer service is fantastic - better than any I have ever experienced by far. And the cost savings are real.

Leap Payments is awesome.  I'm saving money every month on my credit card processing and I now own my credit card machine so I stopped paying extra monthly fees to rent a terminal. My office manager loves the support as well, as they're always there for us when we need anything.
Werner's Trading Company
I have been doing business with credit card companies for over 35 years. My experience with Leap Payments has been that they will help in a concise and timely manner. Leap has helped every time we call. The information that comes once a month is very helpful and the updates that come automatically to the machine is something no one has done. We are a small business and time is a problem, so having the extra service is important.