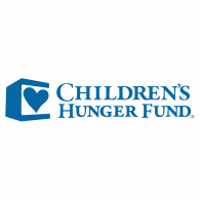 Children's Hunger Fund
I could not be happier with Leap Payments. I had many questions with different providers, and Leap Payments stood out as the one who quickly answered my questions and gave me honest answers. The transition went smoothly and they are saving us money every month. I highly recommend this company if you want great customer service and low fees.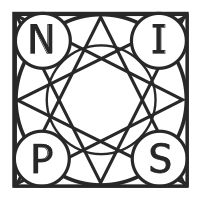 Neural Information Processing Systems
I've been working with Leap Payments for the past few weeks on setting up an account. They've quickly answered my many questions and were flexible with helping me find the right gateway and setting up our account in such a way that is best for our particular business. My sales rep and anyone I call at Leap are great and I highly recommend this company. In case anything changes I'll update this review, though I expect not to.
Update (a few months later): We've been using our merchant account through Leap Payments and our payment gateway is Braintree and I highly recommend them both. We've had no problems with either. The fees are about as low as we can get, and the integration is great.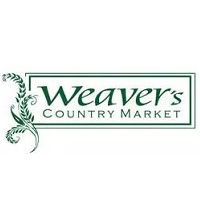 Weaver's Country Market
Leap Payments has been everything that our previous provider wasn't. Keep up the good work. Obviously real live customer service is at the core of your success. Direct access to a dedicated account agent is great!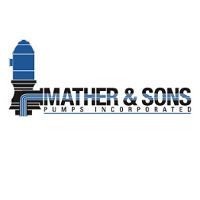 Mather & Sons Pumps
Leap Payments is honest and was very helpful with answering my questions and getting me set up in a timely manner. It's refreshing to find a true, quality company.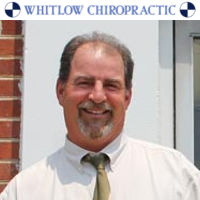 Whitlow Chiropractic
So, wanting to see if I could find a better deal for our merchant service account, I "Googled" around and came upon Leap Payments, based in Los Angeles. You can speak to anyone in their office because they're all personable and competent. I felt as though I had made a new friend. My rep was able to answer my repeated and varied questions with good grace and, although we are a continent apart, their hours of operation matched my East coast office.
Leap Payments offers highly professional service with the best deal for a business, even a small one like ours. They provided the equipment we upgraded to at a cost and offer 24 hour customer support. Sign up for an account online and see all the marketing tools available!! I cannot recommend Leap Payments highly enough and my only regret is NOT having ANY issues at all which would necessitate me calling them.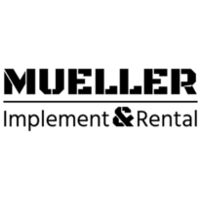 Mueller Implement, Inc.
During a conversation discussing credit card processing fees with my brother-in-law, who has a small sporting goods store, he raved about Leap Payments. He was impressed with Leap Payments because they took the time to make sure that he understood his monthly statements and answered any questions he had.
At the same time, our former processor charged us an annual fee (which was not in the original quote) and a fee for failure to complete PCI Compliance, even though we did everything they asked. Needless to say, I was not happy and the other processor's customer service was unwilling to work with us. So I picked up the phone a dialed Leap. What a difference to talk to someone who seemed to be genuinely concerned and had our best interest in mind.
As a final insult, our former provider had password protected our terminals and were unwilling to unlock them so we could switch providers. Leap Payments stepped in and swapped out our terminals so we could get up and going.
We are very happy to have next day funding (which was promised by our former provider but never happened). And now if I ever have a question or concern, Leap Payments is there to help.
Would I recommend Leap Payments? The answer is YES!
Thank you for providing the personal touch.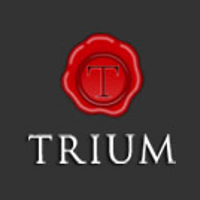 Trium Wines
We are on our third credit card processor and Leap is like a breath of fresh air! I recently received an email that said we were no PCI compliant and gave my Leap rep a call to see what was amiss. I got a voicemail box and thought her we go again, but since I was traveling, I decided to call back rather than leave a message. My rep called me back since he "noticed that I had called!" Half an hour later he sent me an email that he had taken care of the problem and that I would get a refund for the non-compliance fee. that kind of service makes me confident that we made the right choice when we switched to Leap!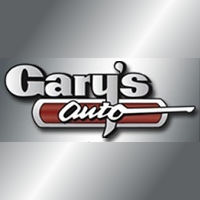 Gary's Auto Repair
Leap Payments have been our credit card processing company for over a year now, and we appreciate the one on one relationship we have with our account representative. Mostly there is no need to have a discussion with him, but he's always available and willing to work with us. And there's none of that press one, then hold, and put your account # in, then press 4, or listen to our menu changes… these's a live person to talk to, and I like that!
In addition, I save big money! Thanks!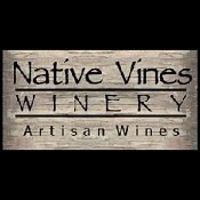 Native Vines Winery
Credit card sales amount to about 60% of my business, so my card processor is very important to me. I was on my third provider when Leap Payments was referred to me by another small business owner, who had nothing but good things to say about the service, prices and ease of use. The other companies I have used in the past have had numerous hidden costs and I could never figure out what they were charging me.
My statement with Leap Payments is so easy to read and understand and the service is impeccable. Someone actually answers the phone when you call and my rep has gone above and beyond to make the transition flawless. Finally, a company that's more concerned with me as a customer than exploiting my need for their service. I have referred them to all my friends and customers who do business taking credit cards. I am so pleased and have added other features to expand our credit card business. Thank you Leap Payments!!!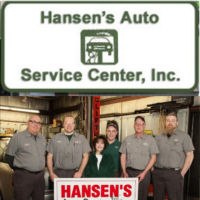 Hansen's Auto Service Center
Credit card processing is so important in our business and Leap PAyments has far exceeded our expectations. The first person I spoke with carefully and patiently gave me all the information in detail regarding the company and answered all of my questions, My rep explained that he and all the employees at Leap handle their customers personally and he even gave me his cell phone number to call if I ever needed help.
Unbelievable! I was so impressed. (We could hardly get a hold of our current processor much less have someone give me their cell number).
Plus Leap Payments is saving us money, which, in today's economy, is crucial. Before we couldn't take all credit cards because some were just too expensive. Now we can take all cards and our customers love that!
We  have needed help more than a few times with our terminal and always, always some is available to walk us through, step by step. Whenever we call, everyone is very personable. their customer service is incredible!
So, for astounding customer service, great savings, next day funding (which we did not have before) and for just being there every step of the way for us, we can't say enough good things about Leap Payments and we are very happy to have found them!!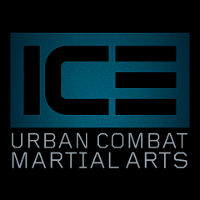 Iron Circle Martial Arts
We are very pleased with the customer service we receive from Leap Payments. They are so much easier to deal with than our previous provider. Very rarely do we have any problems, but when we do they respond immediately in a very friendly manner. On top of the great customer service, we also pay lower rates with Leap Payments. I would highly recommend them for any business.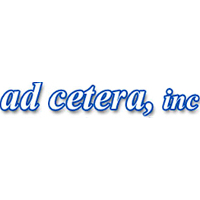 Adcetera – Imprinted Promotional Products
I have used another credit card processing service for many years and the customer service was always poor with surprises in every statement. A little of a year ago, a colleague referred me to Leap Payments and I couldn't be happier! Customer Service is always top notch, always a live person to talk to without endless waits on hold.
Rates are extremely competitive. Statements are always accurate and have had no issues at all. They make me feel like their biggest client even though I am not. I would recommend Leap Payments to any business looking for hassle free experience in accepting credit cards.
Bumper 2 Bumper Tint and Detail
I have been using Leap Payments for the past year and they have saved me hundreds per month – There are no hidden fees and the money is deposited promptly. They have amazing customer, just the other day I called my account manager and he answered right away, I know I can always reach him, even on his cell phone. I highly recommend Leap Payments and my experience with them has been exceptional.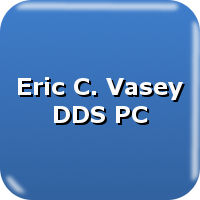 Eric Vasey DDS PC
When our credit card processing fees were out of control, I was given the opportunity to switch our business to several different companies. Leap Payments stood head & shoulders above the other possibilities. Their fees have saved us approximately four thousand dollars a year. More impressive than the savings is their customer service.
I rate the service provided by Leap Payments as SUPERB! I have & will continue to recommend them to all our colleagues. Thank you Leap Payments!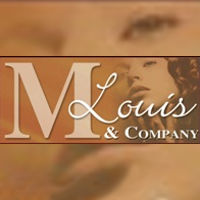 M Louis & Company
I have had the experience of changing several times to different bank credit card companies and have found Leap Payments to have great customer service anytime you need it. We are a small business and our need to keep cost under control is great. Leap Payments has taken the time to explain, in detail, our statements and codes for a full understanding of our fees. I feel we have a winner this time and they are keeping our costs down. Developing a relationship and saving more.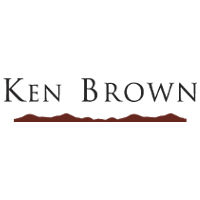 Ken Brown Wines
Their customer service is not only personal, but one of the best I have encountered. Since I wear many hats, it is a relief not to have to spend too much time with this aspect of the business. Working with Leap Payments has been refreshing. The transition was smooth and simple.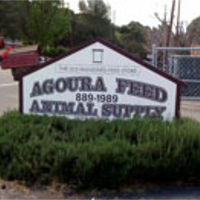 Agoura Feed
Leap Payments is GREAT! I'm saving a ton of money, the statements are much easier to read, and there are no surprises. We can easily balance our books each month because the fees only come out at the end of the month, so our daily batches match our daily bank deposits and my bookkeeper spends less time balancing the books.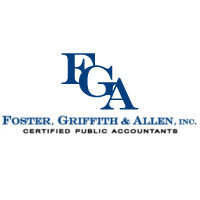 Foster, Griffith, Allen, Inc.
Leap Payments is our "go-to" credit card and electronic check processor. Not only does our office save money every month using Leap Payments, but they're always available to help our clients. Our account was switched over amazingly fast and we were up and running in no time. Their personal service and attention to detail was what we were missing with our former processor.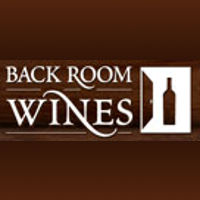 Back Room Wines
Someone stops by my store almost every week telling me that they can save me money on my credit card processing. I always tell them no thanks, until the big bank that I  was using increased my rates. I decided to give Leap Payments a chance at my account and I'm glad I did. They were able to switch my account over amazingly fast and I don't have to worry about surprise rate increases any more.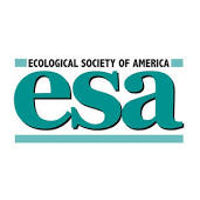 Ecological Society of America
Switching to Leap Payments was extremely easy. The customer service is fantastic – better than any I have ever experienced by far. And the cost savings are real.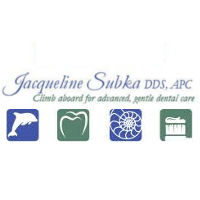 Jacqueline Subka, DDS, APC
Leap Payments is awesome. I'm saving money every month on my credit card processing and I now own my credit card machines so I stopped paying extra monthly fees to rent a terminal. My office manager loves the support as well, as they're always there for us when we need anything.