Travel & Tour Operator
Merchant Accounts
At Leap Payments our goal is to make sure that your business can process credit cards. We can support industries considered by some to be high risk with domestic and even off shore solutions, so your business can accept credit cards.
Travel & Tour Operator Merchant Accounts
Merchant Accounts for Travel Agencies and Tour Operators
Allowing your customers to have access to your business anywhere and accept electronic credit card payments anytime is of the utmost importance to the travel agency and tour industry. Take orders online, over the phone or at a physical retail store location and boost your revenues and promote business growth. Obtaining a merchant account to fit your specific needs can be difficult from traditional banks if your business is in the travel industry. Leap Payments works with companies in the following categories:
Here at leap Payments, we work closely with merchants in many "high risk" industries. Most of the time, it's obvious why credit card processing companies would consider a given business model to be high risk. But with the travel business, the answer to this question is not immediately apparent.
There are two major reasons why the financial sector looks askance at travel agents and their transactions. It's because there is usually a significant amount of time between the purchase of a travel ticket or package and the time of redemption- when the customer boards the plane or boat and begins their journey. During the intervening period, a lot of things can change that might lead the customer to attempt to cancel their trip and ask for a refund or chargeback.
In addition to this, the travel business is markedly seasonal in nature. People tend to buy their tickets around the end of winter, dreaming- as they often do, of faraway beaches and fruity cocktails under a tropical sun. This means travel purchases are frequently impulse based. Customers' emotional states and travel plans can change dramatically during the weeks and months between purchase and boarding time. Of course, this comes on top of the problem of fraud.
Each year, the travel industry loses an estimated $25 billion in chargebacks and fraud. It is for this reason that the bank institutions are reluctant to offer travel agencies reasonable and reliable travel agency merchant account services.
Why You Need a Travel Merchant Account
While many businesses can scrape by relying on mostly cash purchases to sustain their bottom lines, very few travel sales are made using cash. In today's heavily trafficked, e-commerce world, very few travel sales take place in person. Also, travel purchases tend to be of the high ticket variety, also discouraging customers from using cash transactions. The vast majority of travel sales take place online using credit or debit cards.
Vacation Package Sales
Tour Operators
Timeshare Businesses
Open Travel Alliance
Travel Agencies or Agents
Cruise & River Tours
Online Travel Agency
Hotel and Lodging
Airline Ticket Sales
Reservation Companies
Membership and Club Programs
And Many Other Businesses Types

Leap Payments understands how the travel industry works and we can get you quickly and easily set up with a credit and debit card processing merchant account to fit your unique needs.
Roadblocks Getting Travel Processing Accounts
Because the majority of travel related transactions occur long before the delivery of the actual product or services, many credit card processors label the industry as high-risk. Another deterrent for financial institutes that keeps them from offering these type of merchant accounts are the frequent chargebacks and disputes on payments. Banks and lenders are also leery of large-group payments, high amount of transaction volumes, or big ticket items like vacations or packages. When running a business inside this industry, you need a credit card processing partner like Leap Payments that will not hold you back, rather, we will help develop a unique solution for growth and prosperity.
Travel Merchant Account Solutions with Leap Payments
Leap Payments is the best-rated credit card processing company in the industry and we have experience working with high-risk merchants. You need a travel merchant account that offers you flexibility and financial security so you can focus on creating the best experience for your customers. We believe in keeping your costs down by getting you the lowest possible rates, and fitting you with a unique processing solution. Here are just some of the reasons companies open a  merchant account with Leap Payments:
Lifetime Rate Lock
Customized Online Processing Solutions
Next Day Funding*
100% U.S.-Based Support Anytime
Since many customers prefer to pay by credit card, we work with all types of travel related companies to install card readers at physical locations and assist with building an online credit card processing program that integrates easily with their website. Learn more about the Leap Payments advantage and take the first step toward opening your merchant account today.
*Next day funding is not guaranteed for all merchant accounts. Available only for qualifying merchants. To see if you qualify, call (800) 993-6300 now and speak to an account specialist.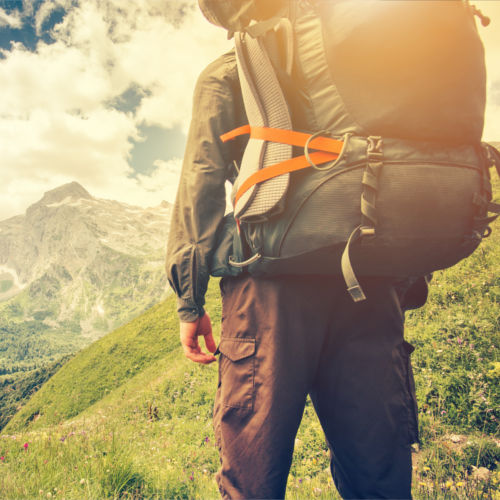 Credit Processing Services in a World Gone Digital
As e-commerce rapidly moves from an alternative choice to the norm, the need for quality, reliable credit card processing solutions becomes ever more important for businesses in all industries. Unfortunately, many traditional banking partners that credit card processors work with do not support high risk merchant accounts. The banks are the ones that give the definitive approvals on account approvals. That is why your choice of credit card processor will make all the difference when it comes to your travel merchant service success.
While many might not tell you this outright – most payment processors only work with 1 – 2 banks to run their deals through. Because of this, many payment processors will promise approvals only to turn you down and decline your application weeks later. This is because they are trying to push all their deals through one bank, which most likely doesn't support your specific industry or even any high risk in general.
But this is where Leap Payments comes in with a winning solution. We have dedicated our business model to cater explicitly to businesses in high risk industries and travel agency processing. We are able to offer exclusive deals and approvals for nearly any travel related business thanks to our expansive network of banking solutions. Leap Payments works with over 15 different processing banks to ensure you get the unique travel and tour merchant services you need.
This gives us the freedom to provide all of the travel agency credit card processing you need. Domestic and international account options, same day funding and online payment gateways. Our travel merchant account experts will work with you closely to deliver responsive and high-quality service.
We know it's hard enough to run your business and focus on acquiring the best merchant services possible. That's why we will walk you through the short application process to make sure you get the travel merchant account services you need. This frees you up to get back to doing what to do best, running your business to your customers.
So give the old-fashioned credit card processors a run for their money, and access fast and powerful travel merchant account services with Leap Payments.