Multi-Level Marketing
Merchant Accounts
At Leap Payments our goal is to make sure that your business can process credit cards. We can support industries considered by some to be high risk with domestic and even off shore solutions, so your business can accept credit cards.
Multi-Level Marketing Merchant Accounts
Open a Multi-Level Marketing Merchant Account
Leap Payments understands the complex nature of multi-level marketing sales, especially when it comes to the risks associated with credit card processing. First and foremost it is crucial for MLM businesses to be able to accept credit card payments both over the phone and online, as a majority of sales occur in a customer-not-present environment. Opening an MLM merchant account with Leap Payments allows you to safely and securely accept credit cards as payment for your products and services while also enabling you to build a partnership with a trusted card processing company and banks.
Improving Customer and Business Satisfaction
A multi-level marketing merchant account is a necessary tool that gives you the resources needed to succeed and grow. However, MLM businesses may sometimes find that other lenders deem them too risky to work with based on their industry. Leap Payments works with you to develop a customized credit card processing plan that addresses the following topics that are common in the multi-level marketing industry:
Automatic Renewals
Buyer's Remorse
Unpredictable Business Growth
Regulations
Since MLM is a specialized industry, businesses need to find a credit card processing partner that specializes in helping high-risk companies succeed. A main way that MLM companies drive revenue is through automatic renewals, where customers sign up once and are billed on a regular basis for subsequent shipments. Buyer's remorse is a concern though because oftentimes customers choose to initiate a chargeback with their credit card provider after their account is renewed rather than contacting the business directly for a refund. It may also be difficult to project steady business growth since it is determined by the size of the network.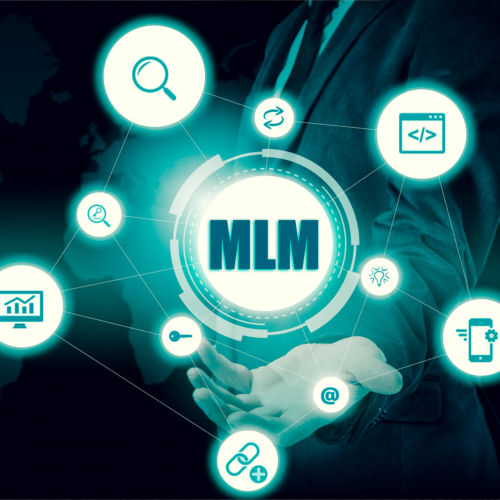 With Leap Payments, you are able to open an MLM merchant account that takes all this into consideration and makes it easier for both your customers to pay with credit cards and your business to securely and conveniently accept them.
Applying for a Biz Op or MLM Merchant Account
Leap Payments makes it easy to sign up for a multi-level marketing merchant account. Our Lifetime Rate Lock guarantee ensures that the rate on your account will not go up over the life of your partnership with Leap Payments. Additionally, our customized credit card processing solutions are tailored to meet your specific needs. This means that MLM businesses are able to put a program into place that helps mitigate the risk of fraud and chargebacks while also staying in compliance with industry regulations.
Our customer support team is 100% U.S. based and ready to help you on an individual basis whenever you need. We are here to assist with questions about your account and offer advice on credit card readers and the best way to set up your online credit card processing account. Learn more by contacting a Leap Payments representative today.