Cigars, Pipes & Tobacco
Merchant Accounts
At Leap Payments our goal is to make sure that your business can process credit cards. We can support industries considered by some to be high risk with domestic and even off shore solutions, so your business can accept credit cards.
Cigars, Pipes & Tobacco High Risk Merchant Accounts
Merchant Accounts for Tobacco Based Businesses
While some traditional tobacco smokers have moved toward e-cigs and vapes, luxury cigars, custom pipes, and unique tobacco are all highly sought after items for connoisseurs. The tobacco business is as strong as ever, yet the industry as a whole is still considered high risk. Due in part to strict government regulation, complications for online tobacco sales, and chargebacks at high rates, businesses can become the victim of banks holding back their merchant services. Leap Payments knows the tobacco industry and how to navigate the complicated delicacies of regulations and laws to get you the best cigar, pipe and tobacco merchant account for your business.
The Risk of Unpredictable Regulation
In 2014, the nation's first soda tax was set into law in New York. The average citizen sees it as an attempt to improve the public health. But as a business person in tobacco retail or distribution, a market that's vulnerable to capricious regulation- you see it for what it is- a way to gouge merchants who sell soda. In NYC, soda is now considered a risk when organizations that sell it apply for a credit card processing merchant account. How much harder, then, is it to obtain tobacco merchant services? We don't have to tell you, it's much harder.
According to the CDC, tobacco manufacturers sold over 12 billion cigars, 258 billion cigarettes, and 129.3 million pounds of smokeless tobacco to distributors in 2015. That's 1.5 million more than the previous year. Tobacco is a prime target for government entities to push for steeper taxation against because it is seen by the public as a vice- just like soda.
We could wring our hands about how unfair it is. Or we could simply face the fact that because the general public has started to see tobacco in a poor light – it is subject to sudden changes in tax law and other regulations. The stigma and unpredictable regulations placed on tobacco, the people who use it, and the organizations that sell it makes the tobacco business an automatic red flag in the eyes of merchant account providers and their banking partners.
Common Difficulties Getting a Tobacco Merchant Account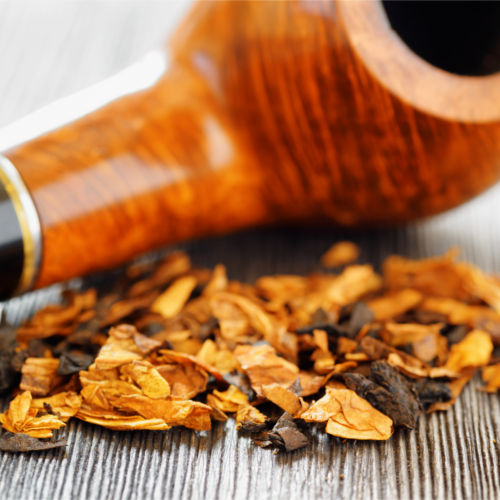 Shopping for a merchant account when your business is in the tobacco industry can result in a lot of frustration. While it may not be overly easy to obtain credit card processing, it is vital in the growth and development of your company. Leap Payments will work with you on an individual basis to develop a custom solution to issues often associated with the tobacco space including:
Strict Government Laws
Online Tobacco Sales
High Chargeback Rates
Constantly Changing Rules and Regulations
Anticipation About Any Future Sanctions
Leap Payments will ensure you are able to accept payments of any kind from customers both online and in-store. Get the lowest possible rate and funding when you need it with our flexible pricing plans.
The Challenge of Applying for an Online Tobacco Merchant Account
Because of the problem of unpredictable regulation, and the traditional risk that comes with any form of online sales, merchants who wish to obtain an online tobacco merchant account need to be aware that underwriters will be examining if they are in full compliance with all the current rules and regulations. With many less experience merchant service providers, this can be as uncertain as standing on shifting sands.
To make things even more challenging, many tobacco-related businesses are known to sell products that are commonly associated with marijuana. When you apply for tobacco merchant services, they will want to see that any smoking equipment you sell is not being marketed and sold as marijuana paraphernalia. They will want to see that all your products have clear, easy to find refund policies and a secure SSL.
They will then go on to check your credit card processing history, credit scores, and bank statements. If they find a history of unpaid bills, accounts in the red, and high chargeback rates, you will be seen as a greater risk. What's more, because of the stigma surrounding online tobacco product sales and you are using a non-specialized tobacco merchant provider, your application can take longer than is necessary to be processed.
Many so-called tobacco merchant account providers also commonly tack on additional hidden fees. Some fees are unavoidable, and some are leveraged against businesses like yours, simply because they can get away with it. Here at Leap Payments, you will never pay any fees that are not necessary or essential to the function of your credit card processing account.

How to Minimize Risk When Processing Online Transactions
We understand that local, state and federal regulations controlling the sales of tobacco are beyond your control. That's why we specialize in working with high risk industries like yours. All our staff are Electronic Transactions Association-Certified. Our team always stays up to date with all the most recent tobacco laws, enabling us to provide all of the following;
Multi-MID Load Balancing for Tobacco
Online Cigar Merchant Accounts
Instant, Same Day & Next Day Funding
High Risk Credit Card Processing
Cigar & Tobacco Domestic Accounts
Online & Retail Cigar Gateways
​We're Here to Help with Reliable Service, & Fast Approvals
We understand how challenging it can be to cope with changing tobacco sales laws and differing laws from state to state. That's why we have a wide variety of international and offshore banking solutions to better serve tobacco merchants. We go the extra mile to treat you with the respect you deserve, the respect you don't get with other tobacco merchant account providers. Our service is specially designed to cope with the difficulties associated with high-risk industries.
Use Leap Payments for Your Tobacco Credit Card Processing
Leap Payments has experience working with high-risk tobacco merchants and we are the best-rated credit card processing company in the industry. Your tobacco merchant account needs to offer flexibility, security and financial ease so you can focus on growing your business and providing the best product to your clients. We keep costs down by guaranteeing your rates will never increase during the lifetime of your account.
We will work with you on building an online credit card processing program and installing card readers for all your physical location. Leap Payments does not sign contracts because we are committed to helping each of our partners succeed. This means we continually work to earn your business each and every day. Our Leap Payments high risk account specialists are standing by to help you take the first step towards opening your tobacco merchant account today.