In the world of online entrepreneurs, ClickFunnels is the hot new thing. If you're a ClickFunnels user, you know the advantages the platform offers. The team here at Leap Payments wants you to know that we offer some attractive solutions to common sore spots that can turn your ClickFunnels payment processing experience into a silky smooth tool for building high-conversion websites and sales funnels.
If you're new to the idea, you'd better get hip fast before the early adopters beat you to the punch. We want to give you a few tips on integrating ClickFunnels with an online payment gateway and accept payments seamlessly. This is especially important for "high risk" merchants selling high-risk items that PayPal and Stripe won't accept. Don't worry, we'll get to that.
The Advantages of ClickFunnels
The ClickFunnels platform helps business owners and business creators generate more leads, make sales, and every important step in between. The platform is an all-encompassing solution for merchants who are tired of futzing around with an array of marketing and web tools that are confusing and inefficient. By using Clickfunnels you can expect to benefit from;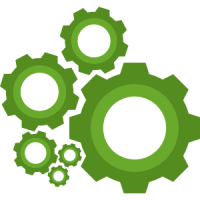 Better lead generation
Increased sales
Better customer service
Enhanced value proposition
Access to live webinar hosting to address your audience
Automated email outreach
Crafting higher-functioning sales funnels
much more
In short, the platform enables you to do everything online sales professionals have been boasting about for years. It helps you to build effective sales funnels, generate qualified leads, and address the concerns of your buying demographics in a way that is responsive and feels personal. But it does all these things in a streamlined way that doesn't bog you down with complex lists of options and esoteric symbols.
Integrating ClickFunnels Payment Gateway
ClickFunnels integration is simple, but it must be done correctly. To start gateway integration, you'll need a Leap Payments merchant account, which you can sign up for here.
1. Enable the NMI Customer Vault
Go into your NMI account and click "Customer Vault." Then, if you have not done so already, sign up and agree to the charges.
2. Retrieve Your API Key
Then, inside your NMI account, select "options" from the left menu bar and click "Settings." There, you'll see security options where you will want to click "Security Keys." Then;
Enter a Key name
Select a User
Check the "API and Cart" option
Click on "Create New Key"
Copy your API Key
Important: Be sure to create a Private Key in NMI. You will not be able to process transactions until Customer Vault is enabled. If you have problems with this step, contact NMI support.
3. Connect ClickFunnels With NMI
Now, from account settings, go to Payment Gateways. Click "Add New Payment Gateway." Find and select NMI. Then;
Enter your login and password
Paste your API Key from NMI
Click "Create NMI Account"
Why High Risk ClickFunnels Users Should Partner With Leap Payments
In today's unpredictable political environment, COVID restrictions and regulations, and all the risk-averse behavior associated with them, more and more merchants are getting flagged by the legacy payment processors as "high-risk." As you are likely aware, many political groups are prone to boycott merchants who sell things that they have come to believe are harmful for whatever reason. This includes firearms, tobacco and vape products, supplements, nutraceuticals, bongs or smoking paraphernalia, alcohol and so much more. CBD sellers are likely to be somewhere near the top of this constantly growing list.
What this means for you, the high-risk merchant is that your payment processor can terminate services or deny you service at any time for practically any reason. The main reason the legacy payment processors claim they do this is to avoid merchants who are prone to chargebacks, fraud, and other issues that complicate transactions. But another important reason they do it is to avoid the risk of paying for cases of vindictive or opportunistic litigation, which is a growing problem.
High Risk Industries We Specialize In
If your industry or business type is not listed, don't worry, this is not a complete list of the high risk merchant accounts we support. Please contact us via our Contact Form or by phone at (800) 993-6300 to speak with one of our high risk merchant service specialists.
In other words, if any trepidation about what you sell and who you serve exists within the law, the political or cultural scene- the mainstream payment processors fear being sued for providing you with a payment portal.
Clickfunnels payment gateways are a great way to streamline how customers find and attach to your brand. But more importantly, it makes it easier for them to make purchases and for you to service their accounts. However, if you have been flagged as a high-risk merchant, even ClickFunnels payments made through your ClickFunnels merchant account won't be enough.
Leap Payments Protects ClickFunnels Payment Processing
If you've been terminated by Stripe, Square, Paypal, or any of the other big box, generic online payment service providers, chances are you are in fear of losing your business, your livelihood and so much more. Much of what is going on in the online payment scene is about things that have nothing to do with business and nothing to do with providing value to your customers.
But what the top three online payment portals and financial service providers haven't realized is that they are creating a market which they will automatically be closed out of. That's where organizations like Leap Payments and ClickFunnels come in.
ClickFunnels is designed to not only replace services like Paypal but to serve you regardless of being arbitrarily marked as a high-risk vendor.
The same goes for Leap Payments. Our mission is to pick up where Square, PayPal, Stripe and other legacy payment processors have dropped the ball- by failing or refusing to serve your needs.
High Risk Merchant Account Integration For ClickFunnels
Hundreds of entrepreneurs have enjoyed pairing their Leap Payments merchant account with ClickFunnels and putting their sales into overdrive. By empowering your high risk merchant account with the Authorize.net gateway, you'll obtain the best ClickFunnels gateway the Internet has produced.
Stop worrying about being terminated by your payment processor and potentially being left scrambling, losing hundreds to thousands in sales. Leap Payments will allow you to accept credit card payments regardless of whatever political or legalistic stigma the market has burdened you with. Not only that, but you'll get all the valuable advantages ClickFunnels affiliates enjoy.
Fill out the contact form below, and find out how Leap Payments is quickly becoming the most used gateway provider for the ClickFunnels platform. Enjoy the new processing freedom and selling power your sales funnels will have!