Money is essentially a symbolic representation of value provided after the fact. As such, it is an abstraction. Therefore, anything we do with our money after it is earned, spent, moved, or manipulated is going to be even more abstract- at least in accounting. So it is inevitable that we should have to deal with some terms and concepts that are relatively esoteric and difficult to understand. For those of us who do business online and require a credit card payment processing service, one of the strangest terms we're likely to encounter is "MTOT disc."
There are several forms of this term, including bankcard MTOT disc, MTOT disc, and MTOT dep. In essence, they are service processing fees for business checking accounts. Some banks charge them and some don't. Some banks are upfront about charging them, and some are not.
Here, we will sort out the definition of these and related terms, explain what they are, and how you can deal with them.
What is MTOT?
MTOT is part of a monthly statement deduction taken out by your bank. Sometimes this type of deduction is hidden, and those who are paying it won't even know they are paying it. If we had read our terms of service clause, we might know, but you could read Crime & Punishment faster and with more pleasure.
Definition-of.com lists the definition of an MTOT as follows;
MTOT definition: (Adj) An abbreviation of 'MERCHANT TOTAL,' meaning 'merchant account total batch.' It is often seen on business checking account statements. MTOT DEP means 'merchant account total batch deposit.' MTOT DISC means 'merchant account total batch discount fee'
Where this little financial artifact gets hard to track and understand is when banks don't tell you that they are charging you for these things. More confusing still is the fact that they sometimes deduct them for the entire year all at one time. When this happens, instead of seeing an MTOT charge code once a month for $12, you might get surprised by a $150 MTOT charge at the end of the year.

This can throw your budgeting efforts into a tailspin, especially if you're working on a tight margin, as most of us are.
To make matters more confusing, and downright suspicious, is the fact that the amount charged appears to vary from one account to the next completely arbitrarily. We challenge any accountant to explain why one merchant should pay $40 a year, spread out over twelve months, while another will pay $120 a year in one lump sum. This can happen even between two nearly identical businesses making comparable amounts of money.
Indeed, the amount and schedule for MTOT charges appear to be set by the bank itself via dartboard, dice roll, or while watching The Price is Right contestants playing Plinko. Still, if you spot one of these charges and you wish to contest it, you must do so within 60 days after it has appeared on your statement.
Even the best resources for MTOT Disc Meaning give you this kind of information. Our team here at Leap Payments had to look the subject up, rifle through online forums, and even look at our own bank statements to fully understand what these sneaky charges really are. So we can certainly understand why small and medium-sized business owners like yourself would be frustrated when an MTOT throws a monkey wrench into your accounting efforts.
BankCard MTOT Disc
Most of the time, when people get hit by one of these charges unexpectedly, they perform a Google search to try and find out why. According to Google search terms metrics, the search term used most often is "Bankcard MTOT," or "bankcard MTOT disc." There is a payment services brand known as Bankcard which is rather notorious for making these kinds of charges. As mentioned above, some merchant service providers add this fee and some do not.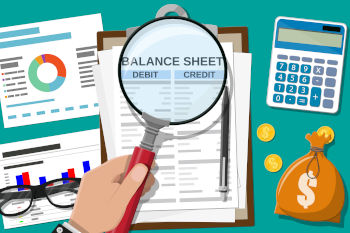 But there is a common banking service sometimes called a "bank card," to which these kinds of charges are sometimes associated. But more often than not these are simply common debit cards, checking cards, or credit cards much like any other.
In time, it might be possible for us to compile which banks and which cards are most likely to hit you with a surprise, one-year-lump total MTOT charge. Unfortunately, at this time that kind of data is not readily available, although it must certainly exist somewhere.
What is a MTOT Fee For?
You probably noticed that the definition given above is a bit vague. That's because, it is. The reason for the vagary is the fact that these "batch merchant totals" can be totals of fees for just about anything. We've already determined that these charges can be anywhere between $40 and $150 a year. Well, they can also be for just about anything the bank decides that they are for. In other words, if they decide to charge you $2 for every instance in which one of your customers uses your mobile phone card reader, it could be one of these charges.
All the bank has to do is put it in the user terms agreement and voilà, you're paying them under the heading so assigned. As mentioned above, if you want to contest one of these charges, you have to spot it and report it within 60 days of its appearance on your business bank statement.
So, it's one thing if you know about MTOTs. But what if they start logging them as a "BTOT disc," or "MTOT dep?" It can be confusing, and you might even miss it. So here are some of the common MTOT types and explanations.
Annual Fees:

These show up in one-year lumps, and can be quite disruptive. To more easily monitor your account fees, update your account setting to indicate annual fees for each invoice. It is approximately $40 to $150 per year for debit and credit.

Authorization Fees:

Don't confuse authorization fees with an electronic authorization. Electronic authorization fees are for online payments using a credit card.

Monthly Fees:

If you notice "monthly fees" deductions, these transactions are largely triggered by accepting credit cards via your merchant account.

MTOT Disc:

Alternative forms of these charge types, like BTOT and MTOT, have become common line items. With these, MTOT is your monthly total, and BTOT is the bank's total.
Drop MTOT Fees, Switch to Leap Payments
These terms, charges, and triggering events are confusing, and if you're running your business on a tight budget they can really sting when the money comes out of your account suddenly.
Here at Leap Payments, the last thing we want to do is hide charges from you. After all, those kinds of untoward business practices would hurt our bottom line in the end! We take pride in being up-front with our customers. If you have struggled with sudden MTOT charges coming out of your account at the worst possible times, consider working with us. It's easy to get started, and even easier to stick around.