According to the Wall Street Journal and other sources, Visa and Mastercard are planning to raise interchange fees on a slew of card transaction types What this means is, when making payments using debit or credit cards, merchants will make automatic payments to their financial institution. The bank will take the brunt of the fee in the instance that the merchant user fails to pay.
The way it's going to work is Visa and Mastercard will charge the bank, and then the bank will charge the merchant. The fee to the bank is designed to ensure that Visa and Mastercard get the revenues they are trying to generate. If the fees were charged to the customer alone, the credit card companies would fail to collect a large number of payments. But by using banks as their enforcers, the problem is resolved.
What Visa & Mastercard Interchange Rate Increases Mean for Merchants and Customers
TechCrunch has reported that Visa confirmed their plan to begin imposing the new charges in April of 2019. As yet, Mastercard has not confirmed the new policy.
Some of these new changes are said to be related to what are called "interchange fees". These are the fees that merchants ordinarily pay to their processing banks any time a customer uses a debit or credit card to make a purchase at their establishment or online store.
Understanding Interchange and Interchange Plus Pricing
A common pricing plan offered by credit card processors is "Interchange Plus" pricing. Essentially, your merchant service provider will add a small percentage fee in addition to the baseline interchange cost of the card used during a transaction. The credit card processor that you work with adds their costs as the "Plus" part of interchange plus.
For example, a customer makes a payment using a Mastercard Credit Card at your supermarket business. The interchange rate that Mastercard puts in place is 1.15% and $0.10 and is unavoidable. Your merchant service provider has set their "Plus" portion of the fees at 0.35% and $0.10. This makes you total, real world cost 1.50% and $0.20 for that card type.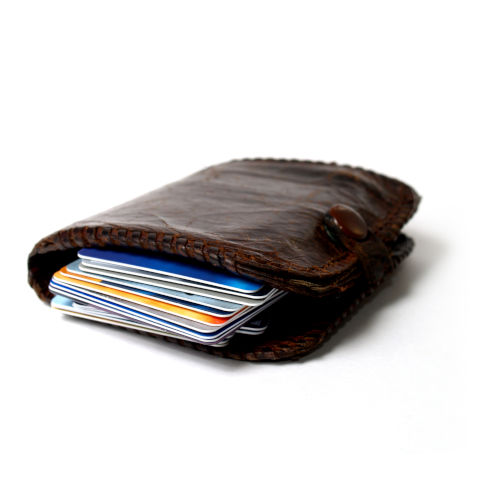 It is important to understand how your merchant account fees are calculated and who is charging what fee. With Visa and Mastercard both looking to increase the baseline Interchange fees, most merchant will see a small bump in their overall fees. It does not necessarily mean that you credit card processor has increased their "Plus" portion of your processing fees.
Will the Increased Interchange Fees Affect Merchants?
That depends. When credit card brands choose to increase the baseline interchange fees, they then push these fees off onto the credit card processors & banks. These fees are then ultimately pushed onto merchants.
A credit card processors then has the option to absorb the cost, by lowering their 'Plus' portion of Interchange Plus, or to pass it on to the merchant. Then, you, the merchant has the choice of whether to pass the cost on to the customer by increasing your prices.

Details About the Processing and Interchange Fees
Visa and Mastercard are raising interchange fees by as much as 2.5 percent on goods and services, according to the WSJ.
In the past, credit card companies like Mastercard and Visa have said that their products tend to result in higher volume sales for merchants in the US particularly. This, clearly, is a deflection from the fact that they appear to be raising fees arbitrarily. When pressed, representatives for Visa and Mastercard have said that the increased interchange fees are intended to help pay for the increase in security measures that they have implemented in recent months.
If these credit processors have indeed ramped up their security measures to protect merchants, then the effective decrease in fraud, chargebacks, and identity theft might easily cover the cost of the increased interchange fees.
Hopefully, this really is the case. If so, it will be well worth it and merchants (and possibly banks) will be able to afford to absorb the additional cost. However, it will take time for the end result to return measurable cost/benefits. In the beginning, merchants like you will be taking a risk if they choose to stay with these credit card companies.
The Alternative is Already Available
Fortunately, there is a solution in place now. Credit processors that work with high risk vendors already offer added security have no plans to raise their rates.
Here at Leap Payments, we know many credit card processors are all too willing to push costs off onto you and raise their rates slowly, over time. That's why we offer a Rate Lock Guarantee, so ensure your rates never increase over the lifetime of your account with us. We also offer other merchant-focused services like same day and next day funding options that other processors simply cannot afford to match.
Get in touch today to learn more.