Restaurant POS: Restaurants must be versatile in accepting payments, as their customers often come from all walks of life and use a variety of means to pay for meals and service. Restaurants need good credit card merchant services to serve their customers, including reliable equipment, top-notch support services and low fees.
Purchases via debit or bank cards have superseded cash and checks among consumers. According to a Huffington Post article, in 2012, just 27 percent of all point-of-sale purchases involved cash. Experts predict that number to drop to 23 percent by 2017. About 66 percent of purchases were made via plastic card, with debit card purchases being the largest category, followed by credit card purchases and gift card purchases. Purchases via check accounted for just 7 percent of purchases.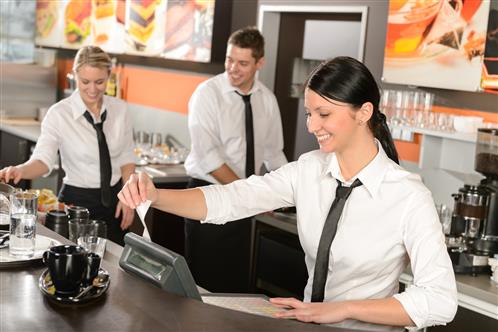 For restaurants, the shift to payment via debit or credit cards has been ongoing for years, (today about 75 percent of consumers say they use plastic for restaurant transactions) and these businesses have adapted by incorporating point-of-sale devices that can easily process these payments. In addition to getting point-of-sale equipment such as card readers and scanners, restaurants must also obtain a merchant account for payment processing as well.
What Is a Merchant Service Account?
Merchant credit card accounts are bank accounts that help businesses facilitate payments from sources such as credit, debit, or gift cards. More accounts are also beginning to facilitate payments from mobile payment technology.
Merchant credit card accounts are established via contracts between merchants and banks. Third party payment processing firms may also be involved.
Merchant accounts charge restaurants fees for their services. Many charge a flat fee, along with a fee per transaction. Companies that also lease payment processing equipment may also charge for this equipment.
Many companies, including restaurants, often use their banks as their merchant account provider, but in many cases this ends up costing them dearly in fees. Third party merchant account services can often provide lower rates, allowing restaurants to keep more of their revenue. Not all merchant services companies are created equal, so restaurants need to carefully evaluate any contract before signing and ensure that they understand the fee structure and other important details.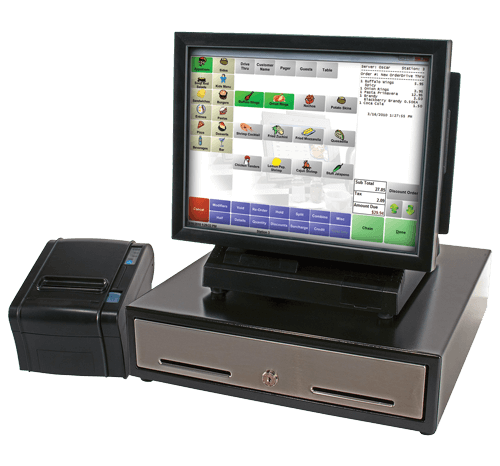 Tips for Restaurants Regarding Payment Processing
Restaurants seeking the best merchant account provider should keep the following in mind:
PCI Compliance – Restaurants are unfortunately the frequent victims of fraud, as unscrupulous persons may use a variety of means to steal customers' credit card information. Identity theft can be a big turn off for consumers, so avoiding these incidents is a big priority for businesses accepting debit and credit cards.
Compliance with the Payment Card Industry Data Security Standard can help reduce incidents of fraud. A restaurant's payment processing services and equipment should meet PCI standards to avoid the likelihood of fraud and to also avoid potential fines.
Accounting/POS Integration – For speed and convenience for customers and restaurant workers, point-of-sale systems and accounting programs should integrate seamlessly. Restaurants' credit card merchant services provider need to work closely with their clients to ensure that information flows smoothly between the systems to avoid onerous data entry by laborers and slowdowns in service that may inconvenience customers.
Reliable Support – Even the best point-of-sale equipment will go down from time to time. When this equipment is down, restaurants are left in a bind as they are unable to process payments from clients. To avoid these situations, restaurants should ensure that the POS equipment company they buy or lease their equipment from has fast, efficient, and available technical support services.
Access to Funds – Some merchant services companies are slow to pass funds on to their clients, holding on to it for a few extra days to eke out more interest. Restaurants should find merchant services providers who will quickly transfer money into their accounts.
Avoid High Rates – Restaurants have to keep a watchful eye on the rates offered by their merchant services accounts. Many providers have a complicated rate structure that looks great when clients are signing an agreement but change over time or contain complicated provisions that make them more expensive. Restaurants seeking a stable, understandable rate structure should try Leap Payments lifetime rate lock. This offer will keep rates stable over time and help restaurants avoid sticker shock when they see how much of their revenues go to fund merchant services.
Mobile Payment
While plastic is king for now, a new method for payment is on the horizon, and may do for plastic what plastic has done for cash. Mobile payment technology may be the future of the payment industry. With mobile payments, transactions are facilitated with the consumer's mobile device instead of cash, credit card, or check.
There are a variety of technological options to facilitate mobile payment. Two common varieties are SMS payments and near field communication.
In SMS payments, the consumer transmits a request for payment via a text message. The charge is applied to their phone bill or deducted from an online wallet. In near field communications, the consumer's mobile phone transmits a signal via a radio signal to the consumer's smart card. Funds are deducted from the credit or debit account linked to the smart card.
Mobile payment technologies are being pioneered all over the world. The developing world has been the site of intense development and trial of these technologies. Experts at Juniper Research estimate that by 2018 the mobile payment market will exceed $700 billion around the world annually.
Individuals responsible for POS systems for restaurants should stay abreast of developments in this field and be ready to incorporate mobile payment readers in their restaurants as the trend progresses.
Leap Payments provides credit card merchant services to businesses in the restaurant, retail, and other industries. Leap Payments offers clients the latest payment processing equipment for sale or lease and also works to keep interchange fees low for clients. For the best equipment and support services in the credit card merchant services industry, contact Leap Payments to find the best solution for your business.
Sources:
http://www.huffingtonpost.com/2012/06/07/credit-card-payments-growth_n_1575417.html
http://www.juniperresearch.com/press-release/payments-digital-physical-goods-pr1