Leap Payments isn't just processing payments; the company now provides a convenient means of controlling and managing payments within the Salesforce Payment Plaform. By using the new services, clients can more easily manage to collect payments from customers and more quickly get access to their revenues.
With Leap Payments' new service, clients already using Salesforce's CRM to handle their relationships with customers can integrate payment solutions with Salesforce. That means that clients can use Salesforce to send customers a link to pay online or set up subscriptions or recurring charges through the Salesforce payment platform.
Tens of thousands of businesses nationwide use Salesforce to manage customer relationships, using the application to keep track of important data and facilitate communications. Integrating payment solutions with Salesforce is the next logical step in making payment and CRM software more useful and convenient for clients.
The new service can handle credit card, ACH, and eCheck payments. Security is always a huge concern for payment processors and companies handling customer data, as recent breaches have exposed millions of customers to online fraud and theft. Leap Payments' new system is amazingly secure, as Salesforce payment platform is PCI-DSS certified and the new system's console works to reduce PCI scope. Further security support is added through tokenization options.
By integrating payment and CRM, Leap Payments makes managing customers and collections easier than ever before, making Leap Payments a great choice for small businesses who want to streamline the bureaucracy in their offices.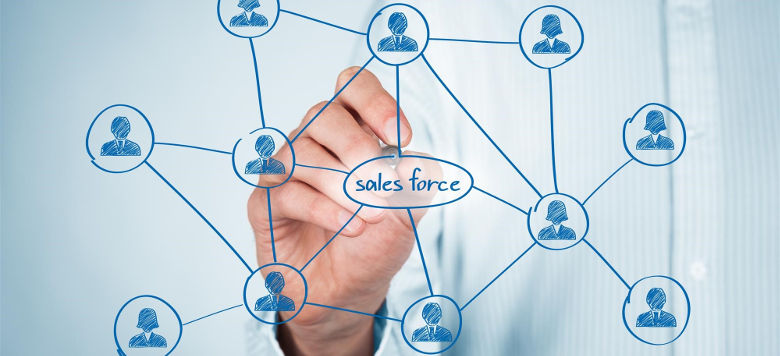 All About Salesforce Payment Platform
Founded in 1999, Salesforce was one of the great early successes of Software as a Service offerings and continues to reach new heights in providing convenient customer relationship management and related solutions to clients.  Prior to Salesforce, companies had their own CRM solutions that they hosted on their own servers. It took a lot of resources to set these systems up and maintain them. Salesforce's founders saw an opportunity in providing these services to companies, freeing them up from having to deal with these duties on their own.
Salesforce allows companies to collect and organize customer data, manage customer requests and needs, and communicate with customers. There are varieties of apps that have modified Salesforce to fit the needs of HR, finance, e-commerce, and more.
Salesforce was a big hit when it debuted and went public in 2004 with a $110 million IPO. Today, Salesforce has annual revenue of more than $8 billion and employs 25,000 people. Salesforce has more than 150,000 clients worldwide and an estimated subscribers base of nearly 4 million.
Leap Payments' compatibility with Salesforce payment platform  gives it an edge over other merchant account providers, making the service more valuable to clients.
Leap Payments provides credit card processing solutions to a variety of industries. With customization plans that fit the individual needs of clients and great features like lifetime rate lock and same-day funding, it's no surprise that Leap Payments has become one of the best-regarded payment processors. To learn more about how Leap Payments can provide affordable and reliable payment processing, contact the company for a consultation today.
Save time shopping around for the best merchant service provider!
Call Leap Payments at (800) 993-6300 Today!
No Contracts Required, The Lowest Rates, No Hidden Fees, and Much More!