With a debt consolidation merchant account, you will be able to assist your clients in reducing their debt and making their monthly payments to the creditors on time. One of the major concerns when looking for a debt consolidation merchant account is how someone is going to pay their monthly payment to your business.
While it can be beneficial to offer a variety of options, like credit and debit cards, the key factor here is you want your client to get out of debt, not go further into it. Taking credit card payments from them only hinders their progress. Rather, you need to offer another payment option where they can pay by check.
Should My Debt Consolidation Business Accept ACH Payments?
Even though most people utilize their debit cards like a check payment, there are still many people who have paper checks because they have that one monthly payment they can only pay by writing a check. Fortunately, thanks to electronic check clearing and ACH payment processing, paying by check can be as easy and fast as it is using a debit card.
The ability to accept and process checks is one of the vital factors you want to verify when setting up your debt consolidation merchant account. Plus, getting set up with an ACH merchant account is often easier than getting a credit card merchant account. This is because, with check processing, there is a reduced risk of chargebacks and payment disputes.
Your customer will have presented you with either a signed check or provided their bank's routing number and their account number over the phone or online to authorize the payment. Since it is difficult to obtain both of these numbers, the risks of having transactions reversed are lessened, too.
What to Look for in An ACH Merchant Account
Your ACH and debt consolidation merchant account should also be enabled for batch processing of multiple check payments. Batch processing saves you time, as you do not have to manually enter in each check, one at a time. Rather, there are different types of equipment and electronic processing options that collect the payment data and allow you to submit all of your payments collected throughout the day, in one large batch file.
In addition, the turnaround time on batch processed transactions is much faster. Typically, it only takes between one to two business days to have the funds transferred to your account from all of the cleared checks. In the event a check does not clear, you do not have to worry about chargeback fees like you would if a credit card payment was disputed. Rather, the payment is just rejected as NSF.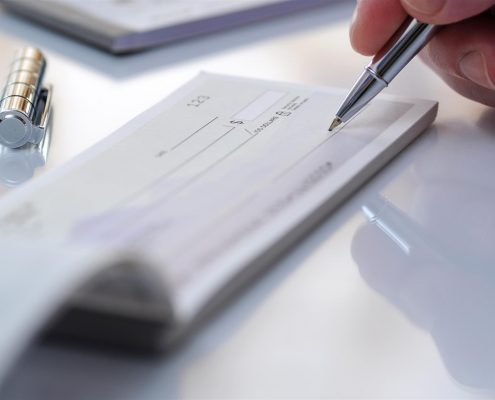 When you are shopping around for a merchant account, remember you will want your account set up for ACH batch processing, as well as credit and debit card processing. Other factors you should look for include:
S. Based Service/Support
Lifetime Rate Locks
Regular Account Reviews to Help Reduce Costs
Access to Different Equipment/Processing Methods
Here at Leap Payments, all of these features and options are available with all of our merchant accounts, including high-risk debt consolidation and collection accounts. For more information about our solutions or to open your merchant account, call (800) 993-6300 today!
Save time shopping around for the best high risk provider!
Call Leap Payments at (800) 993-6300 Today!
High Risk Accounts, The Lowest Rates, No Hidden Fees, and Much More!