Cruise ships are essentially floating luxury hotels that also provide tourist activities and entertainment to keep guests happy and satisfied. They offer a wide array of dining, shore excursions, live performers, and much more. Depending on the cruise line, just about everything is included for guests when they book their vacation.
However, there are always certain incidentals that are not covered, like tips, gratuities, alcoholic beverages, and souvenirs. In addition, most cruise lines allow guests to charge all of their purchases onboard to their room account and secure the room with either cash or a debit or credit card.
This means cruise lines need credit card processing and merchants accounts in order to accept debit and credit cards. The ability to process payments extends beyond the time guests are onboard. Most cruise lines will also want to allow guests to book their cruise and pay with their credit or debit card online or over the telephone.
Difficulties Getting A Cruise Line Merchant Account
Unfortunately for cruise lines, the hospitality industry is classified as high risk. THis is especially true in regards to a cruise line merchant account. A high-risk merchant account is similar to a high-risk credit card you could get if you had poor credit and were attempting to rebuild your credit. As a result, these types of credit card processing accounts tend to have higher transaction and processing fees associated with them for the following reasons:
The dollar amount of transactions is higher. Most cruise vacation packages can cost several thousands of dollars.
The billing and payment collection cycles are irregular. Some people pay for their entire cruise upfront, while others will make a down payment and pay off the remaining balance over the next year or two.
Cruises are booked in advance, sometimes up to two years ahead of sailing dates. With this long of a booking window, it can lead to uncertainty about how fast different cruises will sell.
Customers demand access to advanced cruise schedules, room rates, and the ability to make online reservations. Without providing this information, making it easy to book a cruise and enabling guests to pay for it using secure credit card processing gateways for online transactions, customers would not book their cruise vacation with your cruise line.
There is a risk of cancellations and chargebacks. Since most cruise lines offer the option to make payments over time, it is easy for a guest to make multiple payments, get close to paying off their vacation, and then cancel it. When this occurs, the cruise line has to refund the entire amount the guest paid.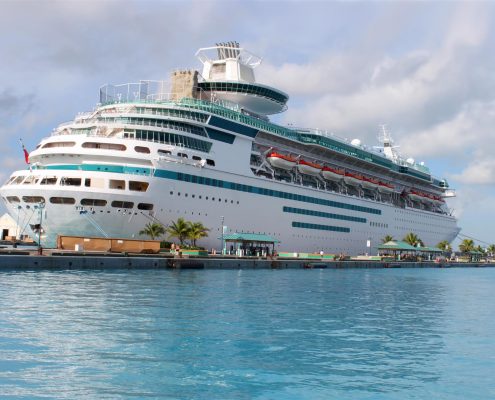 All of these are available from us, here at Leap Payments, to help ensure you get the best possible rates to fit your business's needs and objectives. Contact us at (800) 993-6300 now to learn how we can help you!
Save time shopping around for the best high risk provider!
Call Leap Payments at (800) 993-6300 Today!
High Risk Accounts, The Lowest Rates, No Hidden Fees, and Much More!