A merchant account is important for any business. If you're ready to accept credit card payments, there are options for setting up an account, even if your business is high risk. Yet many payment processors and their banks are wary of high risk credit card processing. There are some processors that claim to be high risk experts, but in reality, they only specialize in limited number of high risk industries. Getting a high risk merchant account can be easier than you think if you work with the right processing partner. Increase your revenue and never lose out on a sale again.
How a Merchant Account Works
If you want to accept debit or credit card sales, you need a merchant account issued by a merchant services provider (MSP). It's a bank account set aside to hold funds captured via credit or debit. These funds are held in the merchant account until transferred to a typical business bank account.
A merchant account provider can also enable you to accept credit card payments over the internet. However, other options exist, such as using PayPal or another aggregator that has their own merchant account and processes the transactions on your behalf.
When credit card transactions are processed, the information is passed on through an established system, consisting of a:
Payment Gateway:
Rather than a point of sale machine, e-commerce transactions1 use a payment gateway to process transaction requests and connect to a card processor to determine if sufficient funds are available in the cardholder's account.
Payment Processor:
Where the transaction requests are sent to by the gateway, the processor handles each request and sends authorization and settlement files forward to other payment gateways and merchant account providers. It is essentially the company that processes payments from Visa or MasterCard accounts.
As structured as the system is, you must apply for a merchant account because the bank is at risk of losing money every time a transaction is processed.
What Is a High Risk Business?
Approval for a merchant account is typically not a problem for a low risk business. The challenge is that credit card companies assess your risk on not only what you sell, but also on the chance of fraud, chargebacks, and other risks to their operations. Your business may have a perfect record, but the banks judge risk based on the actions of other companies and their industry as a whole.
Businesses may be classified as high risk because they are:
Selling products that are on the fringe of being illegal.
Blacklisted due to fraud or bankruptcy.
Providing risky services such as gaming, guns and ammo, ticket brokers, loan modifications, supplements and SEO marketing.
Delayed delivery from time of purchase.
Business owner had poor credit.
High volume of customer chargebacks.
Not registered with local regulatory agencies.
Leap Payments works with a number of high risk industries. Some examples include credit repair, web design, debt collectors, and nutraceutical companies. For a more thorough look at the types of business and industries that fall under the high risk category, more details are provided on our high risk merchant account information page linked here.
Are you ready now to get set up with your high risk merchant account? Here's how to get started.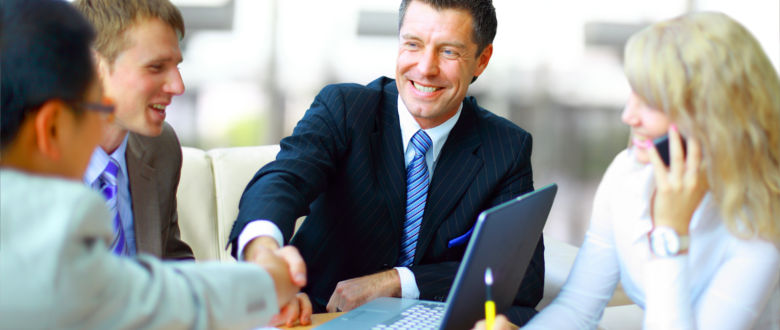 Main Steps for Approval
What do you need exactly to get approved by a third-party payment processor2 for a merchant account? High risk merchant services have additional requirements dependent on your business' industry type. These are essential for any company looking to set up an account with an high risk merchant service provider.
Leap Payments offers a three-step process to getting approved for a high risk merchant account.
1. Getting approved for a high risk merchant account.
When payment processors consider approval, the decision must go through their bank, which may or may not deal in high risk industries. Your business may be considered risky due to questionable products and services, high chargeback risks, delayed delivery from time of purchase, or your company having poor financials or credit. Leap Payments works with several direct banking partners and can guide you through compliance, gathering supporting documents, and negotiating with banks.
2. Setting up payment equipment or gateway for your business.
Following approval, a high risk processing provider connects you with the best payment processing equipment or gateway to fit your business needs. Sometimes you can use your existing gateway or equipment, or we also offer the latest in payment tech. Whether you need a custom, online solution, point of sale or terminal, Leap has you covered. Restrictions may apply, depending on the bank.
3. Managing your account with monitoring and chargeback mitigation.
At less experienced processors, who claim to know the high risk space, their merchants often get shut down soon after approval. This can be avoided through advanced account monitoring. We provide this along with chargeback mitigation tools to keep accounts opened and processing despite being considered high risk.
The account approval process is often simple for low risk businesses, with rates and fees being the main concerns. Ultimately, the decision it is up to the bank to determine if your business is high risk, and they can deny an application for any reason. Luckily, with the right merchant service provider, they can continue fighting for your business to get approved. The benefit of working with an experienced high risk credit card processor, like Leap Payments, is that we work with more than just one bank. Some high risk providers claim that they're experienced with high risk businesses, but in reality, they may only have one or two sources. This can leave you waiting for weeks until you realize you've just wasted your time.
Leap Payments Avoids Approval Hassles
This issue of being strung along and sent to an inadequate solution just to be denied weeks later is completely avoided with Leap Payments. Working with so many banking providers and solutions opens our ability to custom tailor our approach on approvals, getting you to the proper bank with the proper documents for approval, the first time around. Don't get left feeling like a square peg being pushed into a circle hole. We have experience and unique solutions for nearly all high risk industry types.
For years, we've been establishing working relationships with various banks and processing outlets. We can connect your business to the appropriate solutions that have experience with or are willing to work within your specific industry type. Our merchant services eliminate the need for you to go from bank to bank looking for approval. Doing this just leaves your strategy up to chance. Leap Payments is experienced at navigating the high risk space, so we'll do the arduous work for you in finding a bank to accept your application.
Finding high risk credit card processing service providers that will get you approved is easier if you have a solid financial history. Provide as many financial statements as you can. If you are a startup business in a high risk industry, this will be harder to provide, but we can walk you through the process. The lower sales volume of a start-up should mean lower risk to high risk merchant service providers, but, the lack of history overrides the low volume for high risk businesses. That's way having a partner like Leap Payments, specialized in working with startups, will help maximize your chances of approval.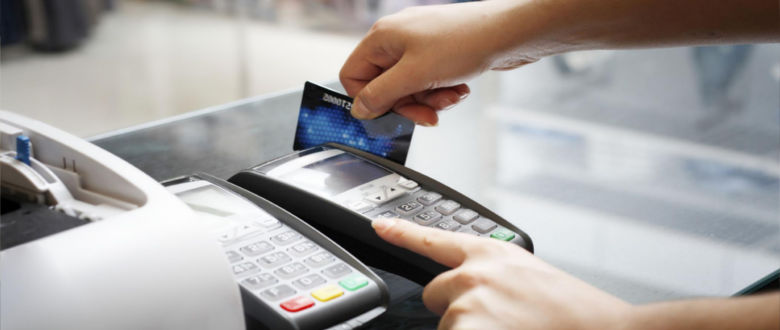 Processing history is another key variable. The ideal payment processing history has relatively few chargebacks and a high amount of transactions and volume. This will show the banks your previous success in processing credit cards and will deem your business in a more favorable light. At least three months of statements should be made available to the high risk merchant account provider. However, be prepared to offer up to six months of financials if you sell higher-risk products or need an account with large volume caps.
A processing statement should list the number of transactions, total volume, number of refunds, total refund volume, chargebacks, and total chargeback volume per month.
Yet again, just let us do the hard work and get your high risk merchant account approved in 24 to 72 hours. We also offer load balancing with multiple MIDs to increase your processing volume without going over your cap and integration with nearly any high risk payment gateway. In addition, we offer chargeback mitigation tools and monitoring and other credit card processing solutions. You can minimize your chances of being rejected and keep your account in good standing.
How High Risk Merchant Accounts Are Managed
Businesses labeled as high risk and approved for a merchant services account are generally charged higher fees. That's because the banks approving the account are taking on a bigger risk by approving them. The key differences between a high risk merchant account compared to a business in a lower risk industry may include:
Other processors charge setup fees that can range from a couple hundred to several thousand dollars, depending on the type of business you operate. Leap Payments never charges start up fees, even for high risk merchants.
Credit card processing fees are higher. A low-risk account may see a processing rate of 0.59% over interchange, while high risk rates tend to begin in the low 2% range. Leap Payments will lower you rates from any competitor.
Online credit card transactions are riskier because the card isn't physically presented. Online scams increase risk as well, but not accepting credit cards reduces credibility and prevents some visitors from converting.
Accepting credit cards maximizes your revenue-generating potential, no matter what kind of business you run. A business labeled high risk is also monitored more closely by the processing bank. Metrics such as the number of chargebacks and volume caps are tracked to ensure your company stays within the acceptable risk parameters established by the bank. If your account is found to be outside these parameters, then your account may be terminated.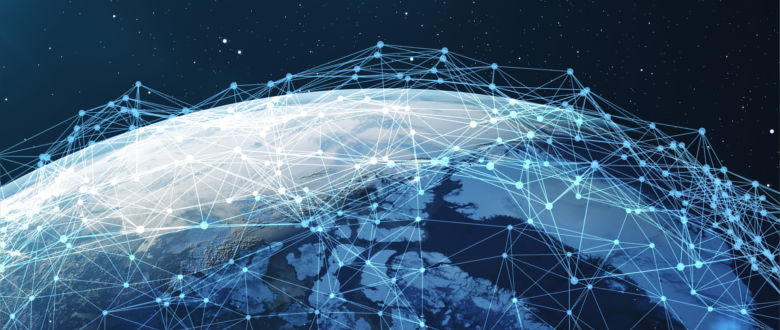 You can, however, manage your payment transactions and business in a way that reduces the risk assessment to the banks. These include:
Making sure your high risk payment processing gateway or terminal is PCI-DSS compliant.
Ensuring your processor supports features such as recurring payments, Mail Orders/Telephone Orders (MOTO), or Multi-Level Marketing (MLM) payments from distributors and customers around the world.
Integrating your e-commerce website with the payment platform to ensure that the processing and settling of transactions are seamless.
Ensuring the credit card processor provides, consults, and advises on fraud prevention and chargeback management.
Why Leap Payments for a High Risk Merchant Account?
Leap Payments specializes in working with high risk merchant accounts. We have partnerships with banks dealing with literally hundreds of high risk industry types. This maximizes our merchant's chances of being approved, but there are many other advantages to getting your high risk credit card processing services through our business model. These include:
Extensive experience and knowledge regarding high risk requirements among banks and credit card processors, so there is no guesswork involved.
Support for domestic and offshore accounts, expanding your options for finding the right type of account that enables your business to accommodate all customers.
An opportunity to accept credit card payments even if your company is a startup, has no credit, or has a questionable credit/financial history.
Value added high risk merchant account options such as next day funding, chargeback mitigation, no contracts or hidden fees and the lowest rates in the industry.
Saving time by avoiding applications with multiple banks and waiting for a decision to approve or deny you (which can take weeks).
No dead ends with banks not familiar with your industry—only proven partnerships with banks that specialize in high risk industries of all types.
Having a company experienced with high risk merchant account processing on your side, which can negotiate on your behalf and get applications approved.
In fact, we're connected with numerous banks and various other industry resources. Your options are, therefore, maximized, and you're not limited to a single solution. If one source declines your application, we can quickly re-negotiate or move on to another, as most providers don't spend much time on declined applications. We know how to get applications approved, even if your company involves high risk credit card processing.
For multiple payment gateway options, chargeback mitigation and monitoring tools, and 24 to 72-hour account approvals, contact Leap Payments today. Learn more about our high risk merchant processing services by submitting a message or calling (800) 993-6300.
Sources
1https://www.mbda.gov/news/blog/2010/07/getting-merchant-account-e-commerce
2https://www.kabbage.com/blog/everything-you-need-to-know-about-payment-processors
Save time shopping around for the best high risk provider!
Call Leap Payments at (800) 993-6300 Today!
High Risk Accounts, The Lowest Rates, No Hidden Fees, and Much More!