Given the current global economic climate, businesses need all the help they can get. Just maintaining enough cash flow to keep the lights on has been a difficult challenge for many industries. While the government and many banks have implemented relief options for businesses that are struggling, not many people think about the other financial side of maintaining steady revenue; Merchant services.
When people hear the words merchant services, more often than not, it leaves business owners with a bitter taste in their mouth. But why is this? Merchant services are vital for businesses to operate, accept credit card payments, offer gift cards and other services.
Taking Advantage of Small Businesses During A Global Pandemic
The real answer is; unfortunately, the industry is riddled with companies that choose to treat their merchants in an underhanded way. Things such as raising processing fees, seemingly at will, lying about terms of the contract, adding exobinate annual and miscellaneous fees, general shady sales methods and false promises. Most businesses at some point or another have probably encountered a merchant service provider than has done something similar to them.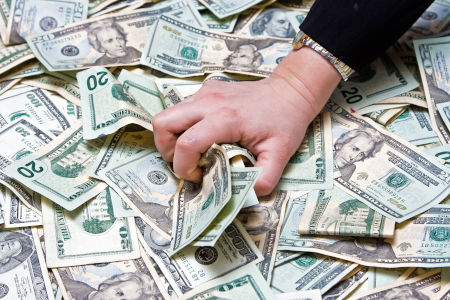 Despite many efforts being made, on many fronts, to help merchants and their businesses stay afloat, some credit card processors have actually used this time as an opportunity to pad their own pockets. We have witnessed hundreds of merchants suffering from abhorrent behavior by their processors. Here are some of the tactics that our competitors have used to gouge their clients.
Here are just a few of the ways our competitors attack their clients and unfortunately we've seen these practices get worse in recent months.
PCI Non-Compliance Fees: $125+ monthly
A PCI non-compliance fee is fairly typical with processors. You will be charged this fee if you have not completed a Self-Assessment Questionnaire (annually) on how you store customer card information safely and securely. However, we at Leap Payments believe that it is our responsibility to assist our merchants to become and maintain PCI compliance resulting in $0 non-Compliance fees. Paying $1,500 per year is simply unacceptable and just takes advantage of merchants.
Miscellaneous Fees "Admin Fees": $100+ monthly
Some fees are common from processor to processor and monthly fees are typical. But generic Misc, Admin fees, however, are a direct money leeching scam. The sole purpose of this fee is simply to pad your processor's pockets. Always review your monthly statements closely for any of these fees.
IRS Regulatory Comp Fee: $159 yearly
This fee is actually being passed through the payment processor onto you in an attempt to reduce their costs for additional paperwork required by the IRS. However, this is ridiculous and you should never see this on your statement or pay anything for IRS reporting.
1-3 Year Contracts: $299+ early termination fee
Contract commitments for merchant services are just a way to trap merchants into a one sided relationship where they have more power over your business. Since our start, over 10 years ago, Leap Payments has never pushed for commitment terms and waived related fees.
Application Fee: $50+
This is a completely needless fee and a perfect example of greed. A good credit card processor should fight to earn your business, not penalize you with fees before you're even a client of theirs. If you see this, we suggest looking elsewhere.
Processing Rate Increases: 0.30%+
Process rate increases do happen periodically in this industry, however, from what we've seen, this is to a much wider extent. The percentage hike is much higher than typical and across all accounts in their portfolio.
Forced Daily Discount
This doesn't sound like a bad thing at first, but it is. Daily discount means that your processing fees are deducted daily from each batch of transactions instead of at the end of the month. They are forcing this upon merchants, not to help or protect them, but rather to ensure that they are able to collect their cut of the money more regularly.
If Your Monthly Processing Statements Looks Like This…

Then It's About Time You Find A New Processor!
All of these measures are designed to protect the bank or processor or improve their profits, at a time when their clients are in need of lowered costs and faster cash flow. There is a simply better credit card processing solution, contact us and experience the difference. We're manning the phones 7:00am-5:00pm Pacific and will answer the phone with a live human who can immediately help you.
Avoid Bogus Processing Fees
Here at Leap Payments, we believe in supporting our small business merchants and helping them prosper. We offer the only Lifetime Rate Lock in the industry, that's how we protect our merchants and ensure that you are never subject to surprise rate increases. We also offer a monthly discount, so your fees are deducted at the end of the month not daily. Your bookkeeper or CPA will love the simplicity of seeing your deposits match exactly with your transaction reports.
If you're looking for an honest and simply better partner to help your business get the best value and the best service in the credit card processing industry, give us a call or fill out a contact request form. We're here to help your business succeed.
Free Statement Review
Not sure if your credit card processing partner is truly on the up and up with you regarding fees? We offer a free, no commitment statement review. Get started today and one of our account specialists will find you ways to lower your costs.