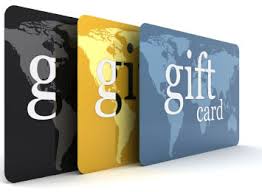 A savvy gift card program allows any size business to offer a wider array of purchasing options to clients, and it is a clever, inexpensive way to boost sales. Gift cards aren't limited to grocery store chains or department stores — any business can get in on the gift card bandwagon and earn more money starting now. Order a collection of branded gift cards with a logo or business name printed on the front. Set a dollar range for the cards and enlist the help of a reliable credit card processing service.
So What Are Some of the Benefits of a Merchant Gift Card Program?
• Get increased sales and attract new customers
• Boost the business brand by using attention-grabbing designs
• No-risk gift cards (they must be activated on purchase)
• Accepting gift cards is a simple and fast
• Give customers the freedom to choose how much to load and when
Before signing up for a gift card program, ask the processing company about any applicable processing fees. Some charge fees every time the customer uses the cards. That can eat a significant hole into your profits.
Business owners shouldn't have to worry about navigating complicated systems. No matter what kind of business, set up a credit card processing system that allows you to seamlessly integrate gift cards into the product line. With Leap Payments, there is no need to lease or purchase a separate processing system — we've got that covered. You can easily use the current equipment and provide your customers with everything you need to launch a gift card program.