Collecting outstanding debts and offering debt collection services for businesses that extend credit to their customers can be a lucrative business with unlimited earnings potential. Despite the fact that this industry relies on collecting payments from customers, it can often be difficult to get a debt collection merchant account. It can be rewarding to work with people and help them pay off bad debts they owe to another business. Effective debt collection agencies use no-pressure tactics and, rather than coming off as being pushy, act friendly toward the person who owes the debt.
Taking a friendly, no-hassle approach often results in people being more receptive and willing to settle outstanding debts. Even in cases where they cannot afford to pay off the full amount of the debt immediately, they could be open to discussing a payment arrangement and payment plan so they can pay off their debts.


The Importance of Accepting Credit Card Payments
For debt collection agencies, whenever a payment can be collected or a payment agreement reached, it furthers establishes their abilities to provide effective services for their clients and customers. In some cases, they are more effective at getting a debt settled than the original business was when they attempted to collect it.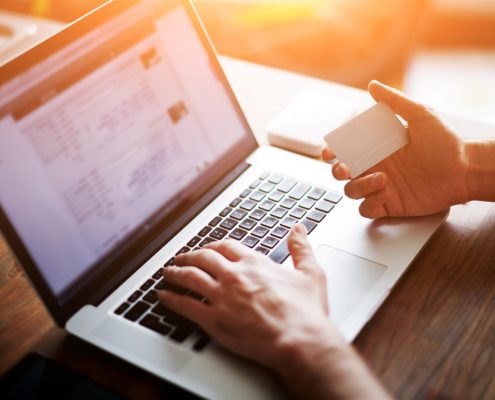 However, debt collection businesses do need to be able to accept payments over the phone and/or online by offering a variety of payment options, including:
Mailed-In Payments (i.e., Money Orders, Checks, etc.)
Debit Card Payments (Phone and Online)
Credit Card Payments (Phone and Online)
Scheduling of Automated Payments (Direct Debits)
Difficulties Opening A Debt Collector Merchant Account
As such, this means debt collectors need to set up merchant accounts for credit card processing. Unfortunately, debt collection operations fall into what is known as "high risk" merchant accounts. The reason they are classified as "high risk" has to do with the likelihood of increased numbers of chargebacks.

For instance, someone might agree to an automated payment plan over the phone and give you their credit card number for the first payment and future payments. However, after hanging up the phone with you, they change their mind and call their credit card company to dispute the transaction and have the charges reversed.




Keep in mind, this is just one example, and, in some cases, there are certain people who will always initiate a chargeback every single time. Fortunately, being approved for a debt collection merchant account is not difficult when you work with the right provider, like us, here at Leap Payments.

When shopping around for a merchant account, remember to verify the following:
The provider is U.S.-based.
The provider offers assistance in developing solutions for reducing chargebacks.
The provider offers lifetime rate locks on your transactions fees.
The provider gives you a choice between tiered and interchange-plus pricing models.
The provider offers quarterly reviews to help identify potential areas where you could save even more money on fees.
The provider offers customer support 24/7.
If you were denied a merchant account, think you are being charged too much by your current provider, or you are looking to set up a new merchant account for your business, please feel free to contact Leap Payments at (800) 993-6300 today to discover how we can help you!
Save time shopping around for the best high risk provider!
Call Leap Payments at (800) 993-6300 Today!
High Risk Accounts, The Lowest Rates, No Hidden Fees, and Much More!