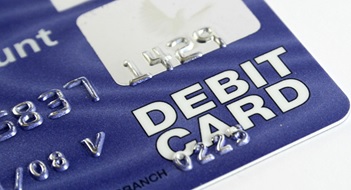 Debit and Check cards are here to stay, but merchants have a choice how to process these card transactions. You can process a debit/check card as a credit card simply by choosing Credit instead of Debit on the credit card machine, and that transaction will be routed via Visa or MasterCard's network. This is called a Signature debit transaction as the client will sign the charge slip and the transaction will be routed via the credit networks.
If the merchant selects Debit on the machine the transaction will instead travel over the PIN debit networks and the customer will be prompted to enter their PIN number instead of signing the receipt. Today the PIN debit networks have instituted annual fees for the use of their networks to further tax the merchant. The merchant cannot choose which PIN debit networks that the transaction will use, and even a single transaction in a year can trigger up to a $12 annual fee from a specific PIN debit network.
Here are some sample annual fees by Debit Network per location:
Star (owned by First Data) – $12 per year
Pulse (owned by Discover) – $9 per year
Jeanie (owned by Vantiv) – $9 per year
NYCE (owned by Fidelity National) – $7 per year

So if your business processes transactions on these networks, you could be slapped with up to $37 in additional fees, whereas processing these transactions as Credit transactions on the credit networks would not add any additional fees.
For this reason Leap Payments recommends that our clients avoid PIN Debit transactions to eliminate these surprise annual fees. In addition, PIN debit requires purchasing and maintaining a PIN pad which increases your costs, and your risk of a breach is increased as you are handling PIN numbers in addition to the card number.