Whatever type of small- to medium-sized business you manage, your choice of merchant service provider can make a real difference to your bottom line. You may be a new retail store, opening your first location (congratulations!), or a long-established medical practice, but you must rely on safe, fast, low-cost payment processing to keep the wheels turning.
First things first: what is a Merchant Service Provider?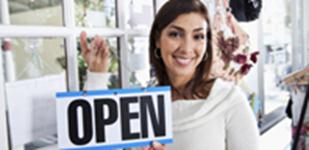 The ideal merchant service provider should offer some fundamental benefits, while keeping your cost of doing business to a minimum. Thanks to the availability of online banking and payment systems, even small businesses and sole proprietors now have access to banking services once reserved for the largest companies. As you review options, you'll find a variety of providers and mix of services. Evaluating the best one for your needs can be overwhelming, though converting to a system should be easy and rewarding. Here are some things to think about as you come to a decision.
Costs
Consider the costs involved in accepting credit card payments. You should include the price of equipment, the fees charged per payment processed, and the time needed to manage records and statements. Add to those the degree of customer satisfaction with whatever system you choose—that is, how happy are your customers using your current payment method, and how happy are you with your provider's service?

Equipment Costs
Using a MSP can save money at every step. A virtual terminal will lower your costs over buying a credit card machines. Add a card reader and turn your phone tablet into a mobile merchant credit card processing wherever you go—an ideal solution for pop-up shops.

If you prefer to use a dedicated credit card machine or need to replace them to accept the latest EMV chip cards, make sure you get an MSP provider who will offer you the latest machines.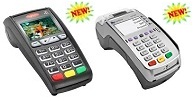 You may see offers for free terminals, but that always means built-in hidden fees such as return fees, annual fees and higher processing costs.  There's never a free lunch when it comes to equipment as someone has to pay for the hardware.  If you buy your machine, then you own it and no one can hold you hostage with fees for re-programming or lock your machine.  Ask about re-programming your existing card machines (unless they are much older).
Processing Costs
Interchange plus pricing is the most common fee structure in the U.S. for merchant accounts. The fee consists of a fixed markup applied to the interchange fees from Visa®, MasterCard®, and Discover®, plus an authorization fee per transaction. Ask your prospective merchant service provider vendor to thoroughly explain their method of calculating your basis points and what your ultimate effective rate will be.2
Look for a provider that spells out honest, transparent pricing from the beginning, with the same rate for all kinds of card transactions. Avoid offers that give you a low teaser rate at the beginning. It is likely to change and it will be challenging to anticipate your actual cost after the initial offer period.
TIP: Check that your system is PCI-compliant, that is, it conforms to Payment Card Industry Data Security Standards (PCI DSS). These standards apply when handling major credit cards like MasterCard, Visa, Discover, and American Express.3 Using a MSP adds the flexibility to welcome users of all major credit cards.

More Service Options
Ask about access to these additional benefits when evaluating a new or first-time service provider. Ask if they offer: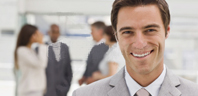 A lifetime rate lock
No contracts or termination fees
Free statement analysis to assess current costs for credit and debit card service compared with new MSP service
A consolidated and detailed monthly statement that combines all card types into one statement
Cash Flow is King
Cash flow can make-or-break a successful business enterprise. The challenges of cash flow are especially daunting for professional service businesses that often rely on third party payers, like insurance companies. On top of that timing issue, there are added legal and financial compliance restrictions to monitor and maintain. Make sure your MSP is in sync with your concerns and able to help you operate with greater ease and streamlined processing, while addressing industry standards.
The right merchant service provider should offer options for next-day funding, so the money is in your checking account within 24 hours. Usually, there will be a slight add-on fee. Standard service should get funds into your account within two to three business days.
Retail stores and restaurants can have PCI-compliant credit card machines, or get integrated POS systems, including iPad based systems.

What types of Businesses Work Well with Online MSP Services?
Most businesses can easily adapt to the services. Retail stores and restaurants can use PCI-compliant credit card machines, or incorporate integrated POS systems, such as with iPad. Mobile businesses, such as food trucks, can vastly benefit from lowered costs, increased speed of cash flow, and ease of use. Card readers can be attached to a PC, or to a mobile phone—iPhone or Android.
Medical, accounting, legal, and other professional services can set up credit card payment systems online with the right merchant service provider, through QuickBooks or their practice management software.
The advantages of online MPS services are not limited to retailers and professionals. Personal services and sole proprietors benefit from highly mobile virtual online payment systems with a wireless POS.
Save time shopping around for the best merchant service provider!
Call Leap Payments at (800) 993-6300 Today!
No Contracts Required, The Lowest Rates, No Hidden Fees, and Much More!