The Internet has made it possible for nearly any dedicated individual to make a profit and enjoy all the benefits of owning an e-commerce site–all they need to do is seize the opportunity. Whether you're just getting started as an e-commerce entrepreneur or you already have some experience, it's helpful to take the pulse of today's marketplace and identify potential new products to sell.
Of course, nearly anything can be sold online these days, but not all are worth pursuing as business ideas. Looking for some inspiration or ideas for products to sell? Here are some in-demand product categories to put on your "Product Ideas 2022" checklist:
Newest Product Ideas to Sell Online or Retail
1. Household cleaning supplies
The last couple of years have seen a growing demand for cleaning supplies, for obvious reasons. The household cleaning market is projected to grow into a $320 billion industry in the next six years. Rather than competing with the Walmarts and Amazons of the world, focus on a niche segment like eco-friendly cleaners and supplies or automated cleaning bots.
2. Pet carriers and crates
During the pandemic, nearly one in five households across the country adopted a pet, according to the American Society for the Prevention of Cruelty to Animals (ASPCA). Now that Americans are feeling safe to travel again, they're venturing out and taking their pooches with them. Help them out with a line of travel-ready pet carriers and crates.
3. Baby products
Expect the baby product market to boom in the face of growing economies in parts of Asia and increased spending capacities in western countries. New and expectant parents are hyper-focused on safety and innovation, so products that fit these descriptions will be particularly popular. Smart monitoring devices and modern protection for furniture are a great place to start!
4. Water bottles
Green-minded consumers are increasing the interest in reusable water bottles, making them a good choice for e-commerce. With younger generations proving to be more interested in sustainable products and using these products to show off their style and personalities, this trend isn't going to die out any time soon.
5. Belt buckles
It's probably something you may not have given a second thought to, but belt buckles are consistently good performers for e-commerce, boasting over 90,000 searches a month. You can take this steady performer and develop a niche within the broad category, such as western or truck-themed buckles for men. Branch out more and you'll find people interested in comic books and cosplay–it's quite the market!
6. Home office supplies
The pandemic brought about sweeping changes to the workplace, with droves of employees converting living space to home offices. With a significant share of employees staying remote or adopting hybrid models, the trend is likely to stay. Related products, like home desk organizers, office accessories and storage solutions, are products that will continue to spur interest.
7. Watches
They're easy to ship and popular gifts year-round. Plus, you can expect a surge in sales over the holidays. There are also watch collectors, who are looking for something new and unique to add to their collections. Consider specializing in a specific category, such as sports or smart watches. There is also a niche for flipping expensive collector watches; buying, restoring and selling at a profit will never go out of style!

8. Measuring cups and spoons
Kitchen utensils have enjoyed a spike in popularity, with measuring cups and spoons among the most popular products in demand. Manufacturers have been meeting this need by creating products that put a new twist on an old staple, including vibrant colors and shapes.
9. Subscription boxes
Turn your talent into an attractive recurring customer product. Are you a great cook? Meal subscription boxes are extremely popular, so put your culinary skills to work by sharing recipes and ingredients. Or, maybe you have an idea for a subscription box that hasn't been tried before. From hobbies, make-up, gaming, collectors all the way to basic necessities like shaving, hygiene and groceries, there are dozens of options.
10. Pet harnesses and leashes
Just as the surge in pet ownership (and wanderlust for travel) has led to increased interest in doggy travel accessories, the same holds true for harnesses and leashes. New dog owners especially are in need of proper gear for those daily jaunts, while seasoned pet owners are looking for the latest in no-pull harnesses and gear that improves visibility for those after-dark treks. Let's not forget those adorable dog shoes as well!
11. Niche jewelry
Like watches, jewelry is easy to store and ship. But saturation of the market can make it difficult to climb to the top in Google searches. Consider coming up with a niche jewelry product line to boost your visibility. Jewelry that can claim to be environmentally friendly, build awareness for a cause, or capture the essence of a specific culture or location are all examples of niche jewelry marketing.
Just A Few of The Companies That Trust Leap Payments With All Their Business Processing!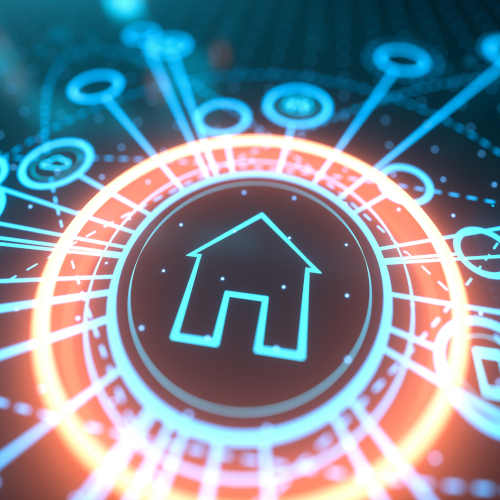 12. Smart home products
Connected devices and appliances help consumers to save time, money and energy by performing tasks and automating actions. These trending products are expected to reach a market size of $99.41 billion by 2025. The demand for smart products for the home is rising but remains underserved by e-commerce. Consumers are now looking to make everything smart, yard equipment, appliances, lights, pet products, locks and home security.
13. Enamel pins
Hook up with a lapel pin manufacturer to take advantage of this revived trend. Unique and custom-designed colorful enamel pins are expected to be items in demand. From animals, food, memes, anime, video games, TV shows and Disney/Marvel characters, the options for niches are endless. Kids and millennials alike are bringing back the trend of brightly displaying their interests and favorite characters with pin collages on their backpacks, jackets, shoes and hats.
14. Dash cams
This tech has now become affordable and convenient to use. Consumers may be interested in a dash cam for a variety of reasons. This market was already valued at $3.2 billion two years ago and is expected to experience nearly 13% growth in revenue over the next six years.
15. Natural products
With consumers becoming increasingly aware of the many chemicals they encounter on a daily basis, the demand for all-natural and organic skincare and personal care products is growing. Consider selling soaps, shampoos, skincare and cosmetic products that are devoid of anything but safe and natural ingredients.
16. Wedding goods
Although you will notice some seasonal dips, the demand for wedding goods remains strong. Silk flowers, table covers, centerpieces, aisle runners and unique guest books are just some of the many wedding-related items you can offer happy couples.
17. Puzzles
Jigsaw puzzles enjoyed a resurgence in popularity during the pandemic and remain profitable products to consider for your start-up business. Some manufacturers are reporting as much as 370% increase in year-over-year sales. Consider niche products like puzzles made of wood pieces or featuring unique designs.
18. Selfie drones
Once a go-to for real estate agents and other professionals needing a birds eye view, selfie drones have hit the mainstream and are being used recreationally. Pocket-friendly, these gadgets are also becoming increasingly popular with travelers.
19. Planners
Not everyone is content with the standard calendar on their smartphone. Traditional and digital planners, planner supplies, bullet journals, pens and stickers are all items that feed this market demand.
20. Kids toys and games
It isn't all about video games. There's still strong demand for other children's toys and games of a more traditional nature, from dolls and action figures to creative crafts and outdoor toys. Consider a niche, like educational or retro toys.
We Also Offer High Risk Merchant Accounts
Merchant services for businesses deemed "too risky" to offer services to. We approve industries that get declined and closed by other providers. With over 15 partnering banks, we have made it our goal to become experts in your industry and find suitable and sustainable sources for your business to process. To learn more about our high risk credit card processing, review our in-depth page here: high risk merchant accounts, or give us a call at (800) 993-6300.
Growing Your Business With Leap Payments
Identifying creative product ideas will help you determine the best industries to target. This is just one of the important steps toward building your own successful retail or online business. Another one to consider is how you are going to accept payments. There are many customizable options available to fit your business needs, from credit card processing and point of sale systems to inventory management and gift cards.
At Leap Payments, we help meet every one of your entrepreneurial needs. Offer your customers the option of paying by credit card – without the outrageous added expense. We can get you set up with a payment processing system for your online or retail location that's easy for your customers and affordable for your business. With rates lower than PayPal or Square and more flexibility on banks, equipment and wholesale pricing, it's no wonder why people have been making the Leap to "Simply better credit card processing".
Learn more by completing the form below or giving us a call at (800) 993-6300!