It's something that haunts everyone who makes their living by running their own business, the idea of having a merchant account frozen. It's like having your entire life shut down. You lose access to your money, and all too often getting an answer as to why your account has been frozen can be like pulling teeth.
When your merchant account is frozen or, you have your merchant account closed, you will probably want to know two key things; why your account is on hold or closed and when will you have access to your funds again.
What Happens When Your Funds Are Put On Hold?
Sometimes a processing bank will warn a payment processor that a merchant of theirs is about to be frozen. However, in practice, warnings of this nature are rare. More often than not, you can have a frozen merchant account with no warning to you or your processor and answers can be difficult to obtain.
If your account is frozen, you may lose the ability to pay your employees. You could lose critical investment opportunities. And all of the money you process could be held for 180 days. However, it can be much longer. The 180 day timer is reset anytime a violation comes through. So, if a customer initiates a chargeback against you on day 90 after your account was frozen, you would need to wait another 180 days again. This can potentially make the total wait time as long as 360 days.
In the worst-case scenario, a business owner may have to sue the main processing bank to get the money they are entitled to. If it does come to this, the proceedings can cost you money that you don't even have access to. It can take months or even years to obtain a judgment in your favor. In other words, the bank institutions have far less to lose from your held funds than you have to gain by taking legal action.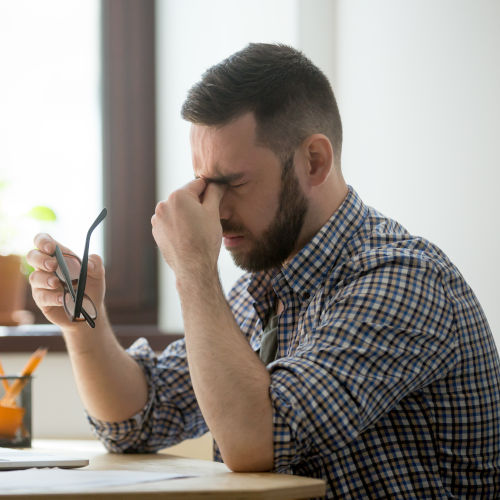 Other possible consequences of having your account frozen include;
Your accounts being frozen goes on your record as a punitive measure (TMF or MATCH List)
Bank balances and reconciliation can be disrupted
Your business reputation can be damaged beyond repair
In the meantime, while waiting for your business funds, your business could go underwater and wiped out entirely without payment processing to keep useable funds flowing in. For these reasons you need to know what you can do to prevent account holding funds.
Why Your Merchant Account Funds May Have Been Frozen
When your account is frozen, it can feel like a serious emergency – and depending on the reason why it happened or if your account is not restored quickly – it can be. There are several reasons a processing bank might do this. They may be acting to protect you, or they may be looking to protect themselves, their reputation or customers. In our experience, there are 10 primary reasons a payment processor may place a hold on your funds.
10 Reasons Your Funds May Be Put on Hold
1. They may be having trouble finding proof of a transaction
2. There may be unusual activity on your account which can be an indicator of theft or fraud
3. Large transactions need to be verified and can exceed your transaction limit. In this case, your funds may be released after you approve the purchase
4. Court orders against your business or garnished funds can result in a frozen account. Courts will sometimes contact payment processors and asked them to stop payments or transactions.
5. Excessive chargebacks can cause your account to be frozen.
6. If your processor suspects fraud or has spotted suspicious activity which needs to be investigated, they may place a hold on your account.
7. If you exceed your contractual daily or monthly transaction limit, your account may be placed on hold.
8. If your bank kicks funds back into your merchant account, the account may be frozen. This can happen if there is an administrative error, or transaction information is missing.
9. High volumes of fraud can also cause your account to be frozen, or even canceled summarily.
The final reason payment processors sometimes freeze accounts needs to be discussed more fully. It is a complicated issue because it involves politics, and frankly- because banking institutions sometimes act unfairly, and because obtaining justice in these cases is very difficult without losing your money and your business in the process.
The truthful fact is that, in effect, banks are punishing legitimate, legal business industries in an attempt to gratify their shareholders and maintain 'public opinion'. In these cases, merchants that are considered "high risk" by a bank. Industries like firearms, CBD, nutritional supplements and credit repair, while fully legal under US law, are either flat-out denied accounts or have their accounts suspended for reasons that the bank may be reluctant to admit (reputational risk).
Fortunately, you are not powerless when you are denied access to your merchant account and funds.
What You Can Do When Your Merchant Account is Frozen
As upsetting as it can be to have your merchant account frozen, you are not powerless. Here are three plays you still have in your hand when disaster strikes.
1. Call the toll free number for your processor as early as possible. They will work with you on contacting the bank and determining the reason for the freeze. It could be that they have tried to contact your payment processor before taking action, however, this is not guaranteed. There should be a note attached to your account which a customer service representative can inform you about.
2. Depending on the reason for your account being locked, be sure to provide your payment processor with all relevant information. If an unusual purchase was made or if you exceeded your payment limit, your payment processor can covay this to the bank. The bank may be understanding, reinstate your account and release funds. If it turns out that the event in question was a fraudulent transaction, depending on the amount of transactions and if they can prove it did not come from your doing, you may have the held funds reinstated.
3. If you feel you're being locked out of your account unfairly, you can seek the help of consumer advocate organizations.
Finally, as a preventative measure, the processing bank may set you up on a rolling reserve or reserve fund. This is money the bank collects from every transaction up to a set limit. It can be used as a buffer or as a safety net should you run into trouble with your payment processing account.
Payment Processor Treating You Unfairly? Work With One That Won't!
In the worst-case scenario, if your payment processor freezes your account, does not explain why, and offers no recourse- your best move may be to take your business elsewhere as soon as possible.
Here at Leap Payments, we help businesses, facing unfair actions at the hands of traditional payment processors, get high risk merchant accounts. We specialize in serving those who have been left out in the cold, had accounts terminated or just plain turned away by other processors for being too high of a risk.
To learn more about how you can obtain a secure and fair payment processing account, free of the perils of ill-equipped, traditional providers, fill out a contact form or give us a call today. Our knowledgeable representatives are standing by to answer your questions.