Being approved for a debt consolidation merchant account is not the same as being approved for retail merchant payment processing accounts. The reason there is a difference has to do with the type of industry debt consolidation firms fall into and the types of services they provide their customers and clients. It can be challenging and, sometimes, difficult to find a merchant account provider who has a bank willing to underwrite and approve your business to accept credit and debit payments.
Why Is It Difficult to Get A Debt Consolidation Merchant Account?
Debt consolidation businesses are considered "high risk" by most merchant account providers. Some will even tell you upfront they will not approve your application, no matter what your financial reports indicate in regards to the profitability of your business.
Then, there are some who will say they can consider your application, even though they know it will be denied. The reason some providers do this is because their salespeople are paid on a commission basis for each application they submit, regardless of the outcome.
Another reason that makes it difficult to get approved is due to the bad reputation certain debt consolidation businesses have become known for, such as taking their clients' money but never paying any of their debts. It is tragic that there are some businesses out there that have done this because it makes it even harder for new debt consolidation businesses to help people and have the ability to accept debit and credit card payments with a debt consolidation merchant account.
Furthermore, there is always the risk of chargebacks. Some of your clients might initially think consolidating their debts and using your service to pay them on their behalf is a good idea. However, afterward, they might change their mind and decide they can manage their debts better on their own and might call to cancel and demand a refund. If you refuse, the next call is to their bank or credit card company to dispute the charge.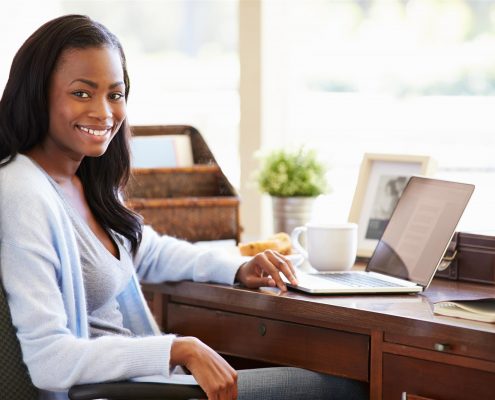 Once a charge is disputed, the account owner gets the money refunded immediately, pending a formal review of the transaction, which can take months to complete. In the meantime, you are forced to issue a chargeback and then wait to see whether the investigator assigned to your case rules in your favor or that of the person making the claim.
How to Save Time and Get Approved
When you are shopping around for a debt consolidation merchant account for your business, the first thing you need to ask the provider is whether their underwriters issue debt consolidation merchant accounts. Next, ask if they have a list of prohibited/restricted businesses and whether debt refinancing, debt consolidation, or debt relief businesses are on that list. If they are, then you are not going to be approved.
Even though the above questions might seem a bit redundant, asking them upfront not only will save you time but make it easier to eventually find a provider that can help you get approved for a merchant account for your debt consolidation business, like us, here at Leap Payments. Call us at 800-993-6300 now for more information!
Save time shopping around for the best high risk provider!
Call Leap Payments at (800) 993-6300 Today!
High Risk Accounts, The Lowest Rates, No Hidden Fees, and Much More!