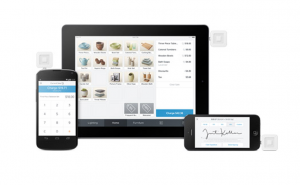 Gone are the days that you needed an expensive point of sale (POS) system to accept credit card payments.  Now it is easier than ever to accept credit cards with your smartphone or tablet.  Accepting credit cards on your smartphone or tablet offers several advantages over not accepting credit cards at all.
Grow your Business
Studies have shown that companies that accept credit cards often have higher per transaction sales.  This is because people are more comfortable putting a large purchase on a credit card, as opposed to paying by check or cash.  By accepting credit cards, you can allow this psychology to work for you, and to increase your bottom line at the same time.
Streamline your Reporting
With payment solutions from Leap Payments, you can keep track of all of your charges from our online interface.  This allows you to easily account for each and every sale, without the need to find that piece of paper that you wrote something down on a few weeks ago.
Next Day Funding
Not only can you accept credit cards from your tablet or phone, but you can also have your money deposited in your bank account in less than 24 hours.  Leap Payments offers next day funding to ensure that our customers receive their money as quickly as possible.
Contact Leap Payments Today
If you are ready to accept payments on your phone or tablet, give us a call today at 800-993-6300.  Whether you have an Android or Apple phone or tablet, we offer solutions that will have you accepting credit cards from your customers in no time at all!