Adult Merchant Account Approvals
The adult toy industry has always been a mammoth of growth and popularity and it continues to be so. Experts at Statistic Brain Research Institute put the sex toy industry growing to over $35b USD by 2023. As public option continues to shift in regards to the industry and how it's products are marketed, there isn't a better time to get involved in the adult industry.
Adult Merchant Account to Accept Credit Card Payments
Despite all of the booming economical promise, many adult merchants having a difficult time getting approved for credit card processing. Banks and other financial institutes have not come to the acceptance that the adult industry is a completely legitimate venture. One of the biggest hurdles is, what banks call, "reputational risks". Banks will often steer way clear of anything they find to be "racy" to protect their outward appearance to customers and shareholders.
When a business or, in this case, an entire industry is placed in this category, they are labeled as high risk. While most payment processors and banks will not accommodate for high risk businesses, you're not completely out of luck. Specialty merchant service providers that focus on providing high risk merchant accounts do exist.
In this article, we'll cover some of the downfalls that sellers of sex toys often encounter when applying for a merchant account and how to avoid them.
Obstacles Facing the Adult Industry
When looking to accept credit card payments with an adult merchant account, there are several obstacles you are bound to encounter. Many generic merchant service providers work with banks that view the adult toy industry as a risk.
Being labeled as high risk can come from a variety of circumstances. Financial institutions have labeled adult businesses as high risk for reasons including:
High Volume of Chargebacks or Disputes
Adult Themed Content & Products
Strict Laws & Regulations
Reputational Risks
Buyers Remorse
Chargebacks and disputes are a bigger issue in the adult industry than with businesses that are more traditional. Chargebacks can occur if a customer is attempting to hide information from a spouse or family member, using a stolen card or friendly fraud.
Another major factor for banks is known as reputational risk. Financial institutes often chose to immediately decline merchants if they are in an industry seen as controversial. Unfortunately, all banks have a different way of viewing this and set their own standards. It is for this reason that choosing a merchant service provider experienced with high risk merchant accounts can be the difference between an approval or decline.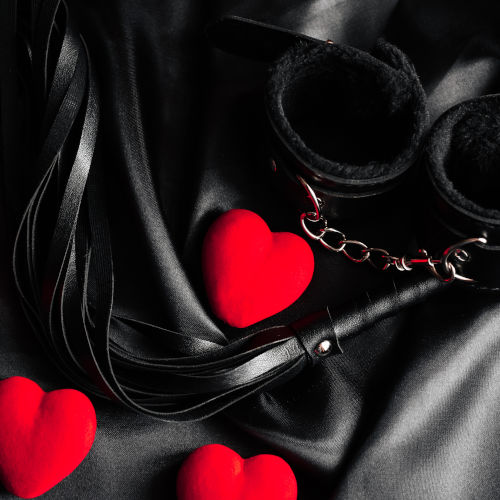 Businesses Types In The Adult Industry
There are a number of legitimate business types that all fall under the broader term of "adult entertainment". All of these business types, while vastly different, are often treated the same by financial institutes:
Adult novelties and toys
Online dating apps
Strip clubs
Escort services
Adult massages
Adult content websites
Adult bookstores
Lingerie and adult clothing
If your business falls under one of these high risk adult business types, Leap Payments has a solution that will work for you. We are specialized in getting high risk merchants, like adult entertainment, and have been getting accounts approved that others reject for 10 years.
Getting Approved For An Adult Merchant Account
At Leap Payments, getting started with adult credit card processing solutions is quick and easy. We provide customized adult merchant accounts designed specifically to meet your business' needs. Whether you accept credit card payments online or in-person, we have you covered. Our safe and secure payment gateways will help reduce the risk of chargebacks to your adult entertainment business.
Full Featured, Debit and Adult Credit Card Processing
Compliance with All Regulatory Industry Standards
Our Solution is Completely Domestic (Processing Bank is in The U.S.)
Custom Solutions, Tailored to The Needs of Your Business
Adult Merchant Account Approvals in As Little As 24-48 hours.
High Volume & Adult Wholesale Suppliers
Integrate with Mobile Readers, Terminals and POS Systems
Fast Funding Options (Same Day & Next Day Funding)
Payment Processing for Adult Start Ups (No Prior Processing History Required)
Online Sales with Adult Payment Gateways for 1000's of Platforms
Low Rates and No Hidden Fees for Adult Payment Processing
Discover why we are the preferred adult merchant service provider. Our 100% U.S. based customer support team is always ready to assist our merchants. Learn more by contacting a Leap Payments adult account representative today.