Tribal Lending Merchant Accounts
OUr main goal At Leap Payments is to ensure that your business can secure stable credit card and payment processing. WIth a heavy focus on high risk businesses, we can support industries that other payment processors usually instantly refuse. Thanks to our connection with over 15 banking solutions, we can offer domestic or off-shore processing solutions to fit your specific business needs.
Tribal Lending Merchant Account
Today, there are numerous tribal lenders that are offering loans similar to payday loans, but the business is typically operated online. These tribal lending companies often give an option for short-term financing ranging from a few months up to two years. These flexible financing options can be a relief for people who have an emergent situation or poor credit history.
Unfortunately, most banks view the tribal lending industry as high risk. The main reason banks take this stance is due to the deregulated nature of operating on a reservation. The U.S. government ensures that Native American tribes can run their businesses in autonomy. Banks are very hesitant to touch anything that crosses into a grey area or is lacking "proper" regulations.
Tribal Lending Merchants Have To Consider
When operating as a high risk merchant, companies need to take certain precautions and considerations about their business in other ways that other businesses would not. If you look around for the right payment processing partner and stay attentive to the struggles outlined in this article, getting approved for a tribal loan merchant account is not impossible.
1) High Risk Merchant Account Specialists
One of the biggest hurdles facing tribal loan providers is actually acquiring a merchant account to process their clients payments. When looking for a payment processing partner, you should keep in mind that, for better or worse, tribal loans are classified as high risk. A vast majority of merchant service providers will immediately turn you away. You will need to work with an experienced high risk merchant account provider.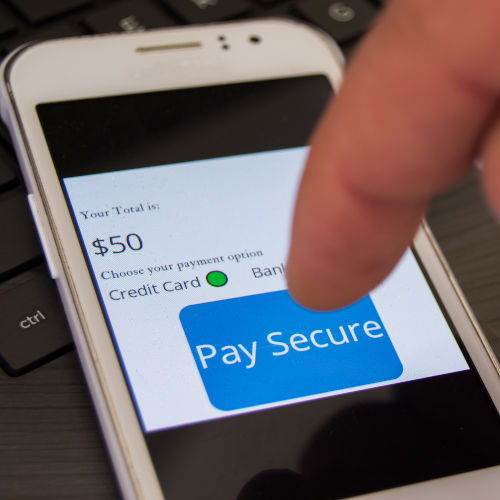 2) Flexible Payment Options
It's important to remember, regardless if you offer simple payday loans or flexible financing advances, one thing is for certain: Tribal lender businesses require a wide array of payment processing options to offer their customers. Whether they provide you with an electronic check or want to pay with a debit or credit card, not having a solution they prefer increases the chance of delays on payments.When businesses are unable to get approved for payment processing or are no longer able to collect credit card payments, it severely hinders revenue and growth.
3) Payment Gateway Security
When it comes to online payment processing and personal and banking information, security is a top priority. If payment collections are not done in a secure and safe environment, customers will be suspicious and weary to provide you with their checking account, debit or credit card numbers. Payment gateways should fully encrypt any and all private information. You also want to select a gateway that should also be adaptable to any new technologies or processing methods, like offering smartphone, tablet or mobile app payments.
Why Is It Important To Work With A High Risk Provider?
High risk merchant account providers have connections with many banks and processing partners, unlike standard processors who typically work with only one or two. Having all of these connections allows high risk processors to place a wide variety of business types that others will deny. They also have more experience working with high risk merchants and banks regarding regulations, approval requirements, guidance on staying compliant and keeping your account open long term.
When you work with a proper processing partner, they will assist you in reducing your risk of chargebacks. Chargebacks can be the fastest undoing of a high risk merchant account. Finding a high risk merchant service providers who understand the tribal lending industry will completely determine your chances of getting approved for payment processing solution.
Tribal Lenders Prefer Leap Payments
People in high risk industries, such as tribal lending, have chosen to work with Leap Payments for our lower rates, US based merchant accounts and chargeback support. All these benefits are offered to our high risk merchants as well as:
48 to 72 Hour Account Approvals
Chargeback Mitigation Monitoring & Tools
Multiple Payment Gateway Options
24/7 U.S. Customer Support

Customized or Lowered Reserves

Load Balancing with Multiple MIDs
When tribal lending companies need a reliable high risk merchant account without all of the delays, headaches and revenue losses they chose to work with Leap Payments, the "High Risk Experts.". If you're interested in getting more information about our fully customizable, tribal loan payment processing solutions, please feel free to contact us at (800) 993-6300 today!