Fantasy Sports Merchant Accounts
Credit Card Processing for Fantasy Sports Companies
Fantasy Sports Betting has been on the rise in the US as more people push for its legitimate legalization. Offering daily, monthly and one time betting options to the thousands of eager sports fans, it is easy to see why competition is heating up in the industry. Unfortunately, simply having an awesome website and platform for your customers is not enough to be successful. Collecting payment is what keeps a business running, fantasy sports are a form of betting after all. Most sports betting payments are made via credit cards so having access to offer this to your customers in extremely vital. Despite this, actually getting a payment processing and merchant account is not as easy as it sounds.
Getting Approved for Fantasy Sports Processing
If you are running or thinking about starting up a fantasy sports business, being able to collect payments should be a top priority. Although, banks are not making this easy. Because of the industry and the currently grey area of its operations, financial institutions are very leery of partnering with anyone dealing with these types of businesses. Fantasy sports betting is considered high-risk by banks. Not only because of the industry alone, but also because of the large transaction volumes and amounts as well as the high number of chargebacks that can occur. This has had a substantial effect on any companies relying on the ability to process credit card transactions inside this industry. Most processors will turn away companies looking to be approved for a fantasy sports merchant account just because of this high-risk label given by the banks.
Leap Payments knows how the fantasy sports industry works and how best to get you approved fast. We provide both you and your customers with the best payment options by diligently working with you to create the best credit card processing solution.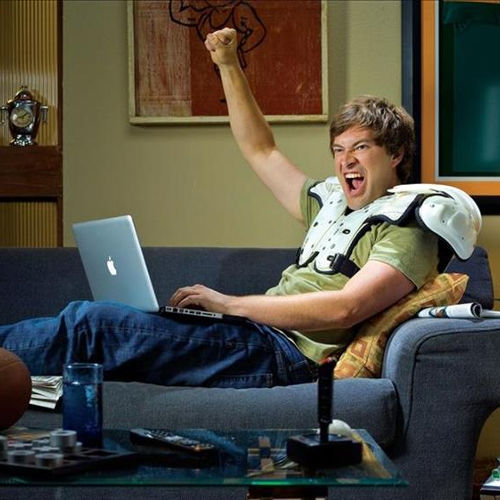 Leap Payments Can Get You a Fantasy Sports Merchant Account
Leap Payments has the experience needed when working with high-risk merchants and we were voted best in credit card processing for the fantasy sports industry. Our merchant services offer the best in continuity payments, flexibility and financial security so you can get back to focusing on what you do best; growing and running your business. We guarantee your rates for your account will never go up with our Lifetime Rate Lock. Also, our interchange plus pricing model provides you with the ability to implement a processing solution tailored for your specific business needs at the lowest possible rates. There are many reasons so many companies utilize our services to open a fantasy sports merchant account, but here are just a few:
Lifetime Rate Lock
Customized Online Processing Solutions
Next Day Funding
100% U.S.-Based Support Anytime
You want to offer your customers a reliable and seamless experience. We get that, that's why we work with companies on creating an online credit card processing program that works directly with their existing platform and system. Also, if you have a physical location, we offer credit card readers to be installed. Get concierge services such as breaking down and explaining your monthly processing statement and finding ways to lower your chargeback rates.
Here at Leap Payments, don't believe in limiting you by signing contracts. Instead, we prefer to work with you every single day to earn your business. Our 100% U.S. based customer support team is always ready to help you on an individual basis whenever you need. Got questions about how to open your account? Need advice on the best credit card readers? Ready to set up your online credit card processing account now? The answers are easy, just contact a Leap Payments fantasy sports merchant account specialist today.