Bail Bonds Merchant Accounts
Get a Merchant Account for Your Bail Bonds Company
Leap Payments has experience with high risk merchant account and knows how to handle bail bond credit card processing. Having a business in the bail bond industry requires the ability to accept credit card transactions via the phone and in person. It is essential that a bail bondsman have a reliable, safe and effective payment processing solution to collect on and never miss a client's payment. Because of the nature of the industry, many companies find it difficult to actually get an account in the first place.
Jump the Hurdles Associated with Bail Bond Merchant Accounts
When your business is involved in the bail bond area, you may find it hard to obtain a merchant account from certain banks and institutions. Banks notoriously lean away from the bail bond industry partially due to worries about inconsistent cash flow. People might always going to jail, but that does not mean they are posting bail. This makes financial forecasts practically impossible to provide on a regular and accurate basis. Another red flag is the increased chances of chargebacks in the bail bond industry. After your client has already posted bail and been released from jail, the person who paid with their credit card may call and dispute the transaction with their card company. Leap Payments knows how the bail bonds industry works and will get you approved and create the perfect credit card processing merchant account to best fit your business needs.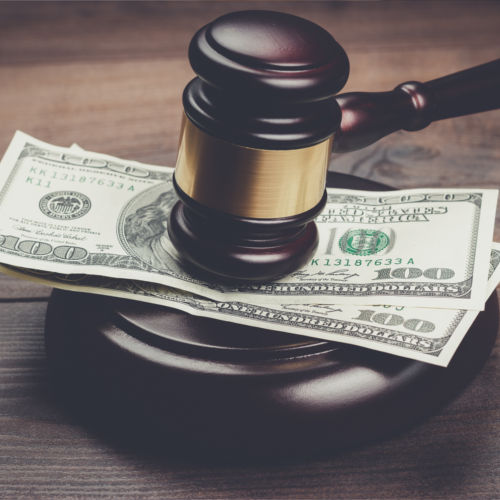 Open a Bail Bond Merchant Account Today
Signing up for a bail bond merchant account is made easy with Leap Payments. Our Lifetime Rate Lock guarantee means your account rates will never increase for the entire lifetime of your account with Leap Payments. Our credit card processing solutions are custom tailored for your specific business needs. Reduce the risk of chargebacks and fraud all while staying inside industry regulations with your bail bond program.
Leap Payments' customer service and support team is 100% U.S. based. We are always ready to assist you on a one on one basis anytime you need. Get assistance on questions about your account, friendly advice concerning credit card readers and how best to implement your credit card processing account online. Contact a Leap Payments high risk specialist today.