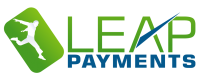 Get Started on Your Quarterly Rate Review Now!
Contact Us Below & Begin Your Quarterly Rate Review Today! Or give us a call: (800) 993-6300
And don't worry, we hate spam too! You can unsubscribe at anytime.
What Sets Leap Payments Apart from the Rest?
Check Out Just A Few of The Companies That Trust & Use Leap Payments


Our Specialty is Payment Processing, Our Passion is Customer Service!
When we founded Leap Payments, we made it our mission to reduce our client's fees, provide faster processing, all with truly personal customer service.
If a high level of service is what you want, contact us today!

In-House Support
We'll never ask you for your account number, because we'll know you by name. At Leap Payments, we're passionate about providing you with the superior & personable customer service you deserve.

Next Day Funding*
Getting paid on time is the most important factor for your company's success. With Leap Payments, you can rely on services like next day funding to keep your business running smoothly.

The Latest Hardware

At Leap Payments, you'll never be tricked into signing an overly-expensive equipment lease. You can rest assured knowing that the latest payment technologies are available at your fingertips & always at a fair price.
Low Rates For All!
Interchange-plus pricing and no-start-up fees for any business, not just those processing $10k or more. Speak with an account manager today and see how much we can save your business.
*Next day funding is not guaranteed for all merchant accounts. Available only for qualifying merchants. To see if you qualify, call (800) 993-6300 now and speak to an account specialist.
© 2017 Leap Payments, Inc.
Leap Payments is a registered MSP/ISO of Elavon, US Bank N.A.
as well as Visa, MasterCard, Discover and American Express.
(800) 993-6300 
Call Us M-F 8AM – 5PM Pacific