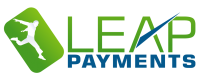 We Are The Marijuana Industry Leading Consultants
Leap Payments Offers Safe and Secure Banking and Processing Solutions for All Dispensaries. Give Your Customers The Convenience of Accepting All Major Credit and Debit Card Brands. Maximize Profits at Your Store by 30-40% in Total Dollar Sales Volume! Let Your Marijuana Business Flourish and Grow with Services Like:
Accept All Major Credit Card and Debit Card Brands
FDIC Insured Domestic Banking and Processing Solutions
Online Direct Deposit and Payroll Services
Swipe Debit and Credit Cards on A Industry Standard Terminal
Fill Out The Form Below To Begin Your Marijuana Banking & Merchant Account Services!
And don't worry, we hate spam too! You can unsubscribe at anytime.
Increase Sales And Never Turn Away A Customer Ever Again
Looking for a complete package solution guaranteed to boost revenues and keep your business compliant? Leap Payments has a banking and processing merchant account bundle that is custom fit to your dispensary or club's needs. Take advantage of this opportunity, start accepting any form of payment, utilize robust, full-function point of sale systems and card readers and provide your clientele with a truly enjoyable and seamless buying experience.
Why Process Through Leap Payments?

The marijuana and cannabis processing account specialists at Leap Payments understand exactly the difficulties that legal marijuana dispensaries face on a constant basis. Our goal has been to work with as many legal marijuana clubs and dispensaries to set up custom credit card processing and banking solutions that meet all regulations. While there have been various attempted payment processing solutions over the years, they have always been expensive, unreliable or fell apart as fast as they showed up. Along with our banking partners, we are proud to introduce a proven all-in-one banking and credit card processing solution that is tailored specifically for the medical and recreational cannabis dispensaries. Our program offer lower rates, fast and easy approvals, no setup, monthly or early termination fees. Leap Payments' consultants make the approval process easy so you can begin providing a valuable convenience and services to your customers sooner.
Simple and Easy; Get All of Your Sale Needs From One Source
Full Banking & Processing Functionality That Complies with Regulatory Standards
Hand-Crafted Solutions for Your Unique Business Needs
We Fight on Your Side to Get You Quickly Accepted and Processing
Gain Access to The Best Selection of Cannabis POS Systems and Card Readers
© 2017 Leap Payments, Inc.
Leap Payments is a registered MSP/ISO of Elavon, US Bank N.A.
as well as Visa, MasterCard, Discover and American Express.
(800) 993-6300 
Call Us M-F 8AM – 5PM Pacific